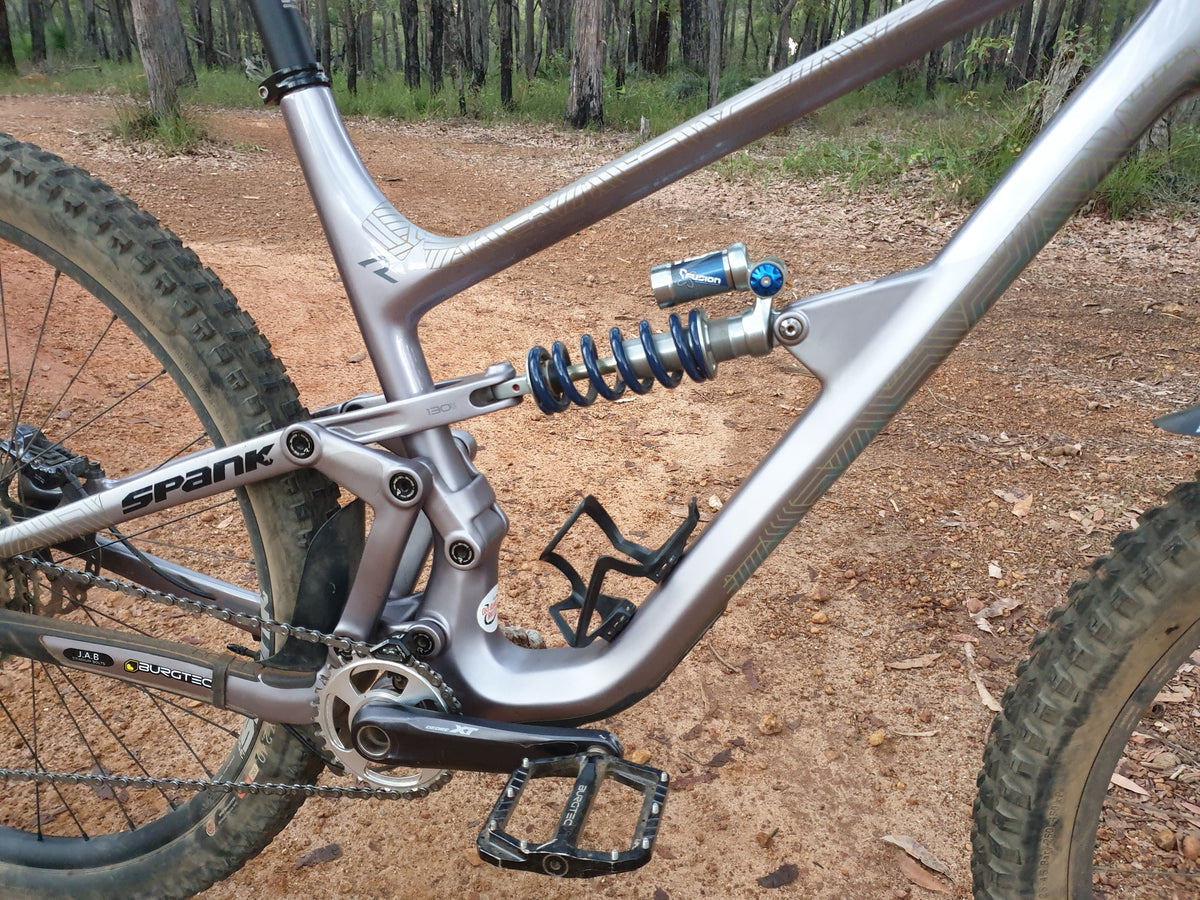 Interested in putting a coil shock on your mountain bike? Just bought a Revel Bike and thinking of putting a spring on the back to get a little bit more traction?
Before making the switch it is important to note that many yoke driven suspension designs such as Revel Bikes may place side loading forces on coil shocks. Strut driven mountain bikes utilise a strut or yoke to drive the shock, and are common in many brands such as Revel, Yeti, Specialized, Pivot, Marin, Ibis, Commencal and Canyon.
Coil shocks are less resistant to side loading due to their thinner shaft, whereas air springs have greater resistance to side loading due to their structural design.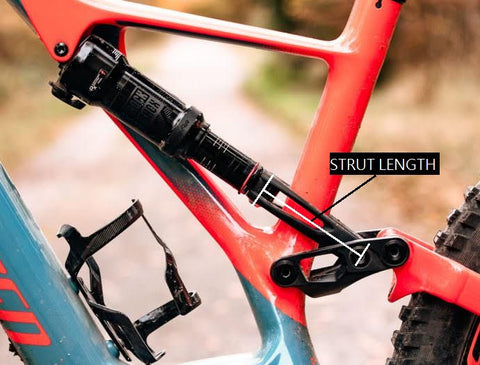 *The shock is compressed by the yoke. Strut length is the distance between the axis of pivot and the axis of the shock mount
Most manufacturers will specify if a coil shock will fit - and what type. Revel specify that the Push Industries coil, and the Cane Creek DB Inline will work after significant amounts of testing on both the Rail and the Rascal. We have seen an XFusion H3C on a Rascal work well over 6 months of testing, but this is not endorsed by Revel and is not recommended.
Why is it important to check? Most people assume that coil springs compress in a direct straight line, however this not the case in all instances. As the coil spring compresses it puts uneven pressure on the spring retainer which applies a bending force to the shaft which may cause increased stresses, and catastrophic consequences!
Our advice is that if you want to install a coil spring on a bike contact the manufacturer, or ask your retailer. If you want to know about putting a coil shock on a Revel Bike, you can ask us.