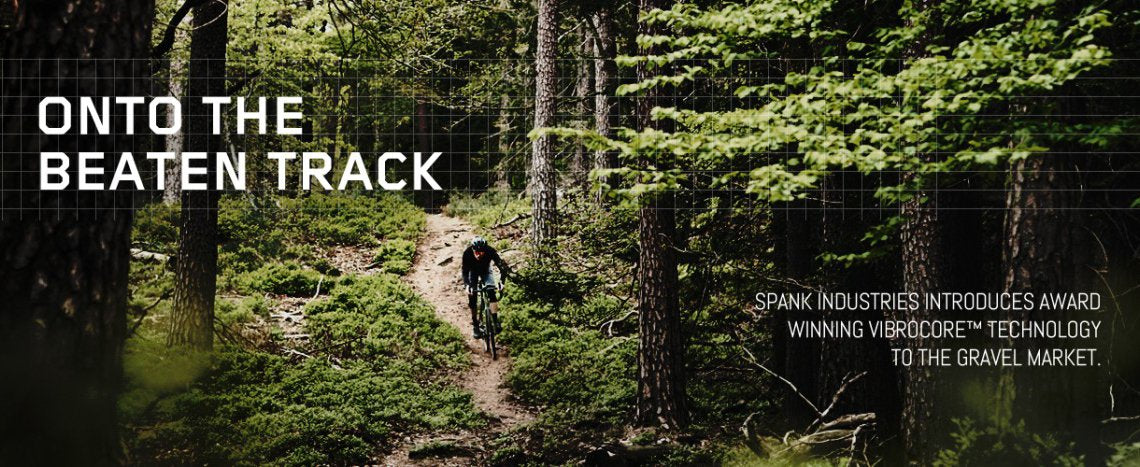 Ever get sick of endless corrugations? We love getting out on gravel, but even we get sick of the vibrations and bumps sometimes. So we thought we would share some of our tips on how to help improve the comfort and ride out on the rough road.
Firstly, there are some innovative products that can help straight away. That's what lead us to are bringing the new Spank Gravel range to Australia. Shop the range here.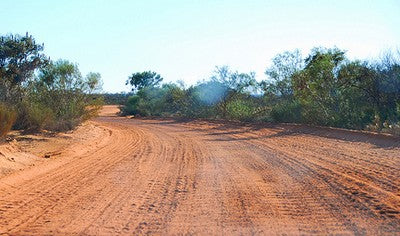 Off Road Bikes Online (ORBO) will be stocking the range of gravel products that include the proprietary Vibrocore vibration damping technology. The Vibrocore foam core reduces transmission of harmful frequencies of vibration, and increases bar fatigue life and ultimate strength. Check out the reviews on the web for proof that the hype is real. A large number of users have also reported a reduction in pain and arm or brake pump - if this is you, using Vibrocore in addition to thick bar tape and fat tyres should see you get the best possible result.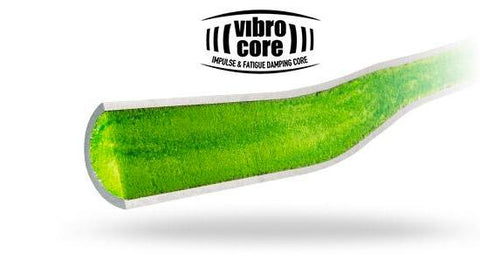 The Spank Flare 25 drop handelbar is in stock now, and has great dimensions and geometry for gravel and bike packing.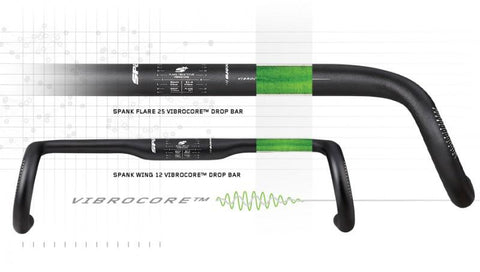 Click the image to see the handlebars in store
Spank Bar Tape is an advanced microfiber with polyurethane layer, which optimizes durability, crash resistance, and grip in all conditions. The nice rubber core will also help with those vibrations. For really long trips double tape can help, and will be extra cushy. This can also make the handling feeling a bit more vague, so only use if you really want maximum comfort.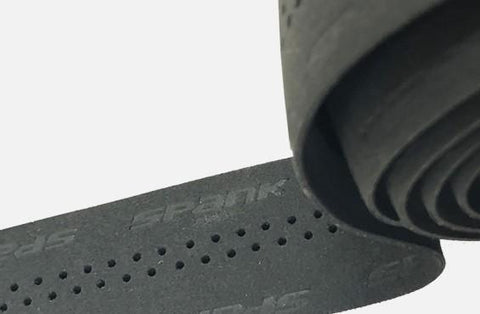 Click the image to see the tape in store
Rims are in stock now, with wheels and hubs coming very soon. The rims are also filled with Vibrocore and dampen vibrations from the road.
The feeling is hard to explain - like your whole bike is "softer" and quieter - it really reduces the noise from the trail in our opinion. Often these rims are compared to carbon. Carbon rims are stiff and accelerate well, and also deaden vibrations. But they often cost three times the price of these Spank rims. And the Spank rims benefit from the durability of aluminium - pretty important when you are out in the middle of nowhere. To us, a product like the Spank Vibrocore rims are perfect for Australia.
Click the image to see the rims in store
Combined with a quality saddle (see our article on SQLab here), a properly selected set of contact points will mean you can ride further and more comfortably than you could before. With bikepacking and gravel biking becoming more popular in Australia, cyclists will be looking for the best products to enable them to focus on the ride - not their arms, hands or bum! And we aim to bring you the products to help bring you some relief.
Over the coming months we will produce some more articles on how you can get the most comfort out of gravel riding in Australia.We are expanding the range regularly - so keep checking in! Hit us up with any questions - we are happy to help.
Shop the range here.