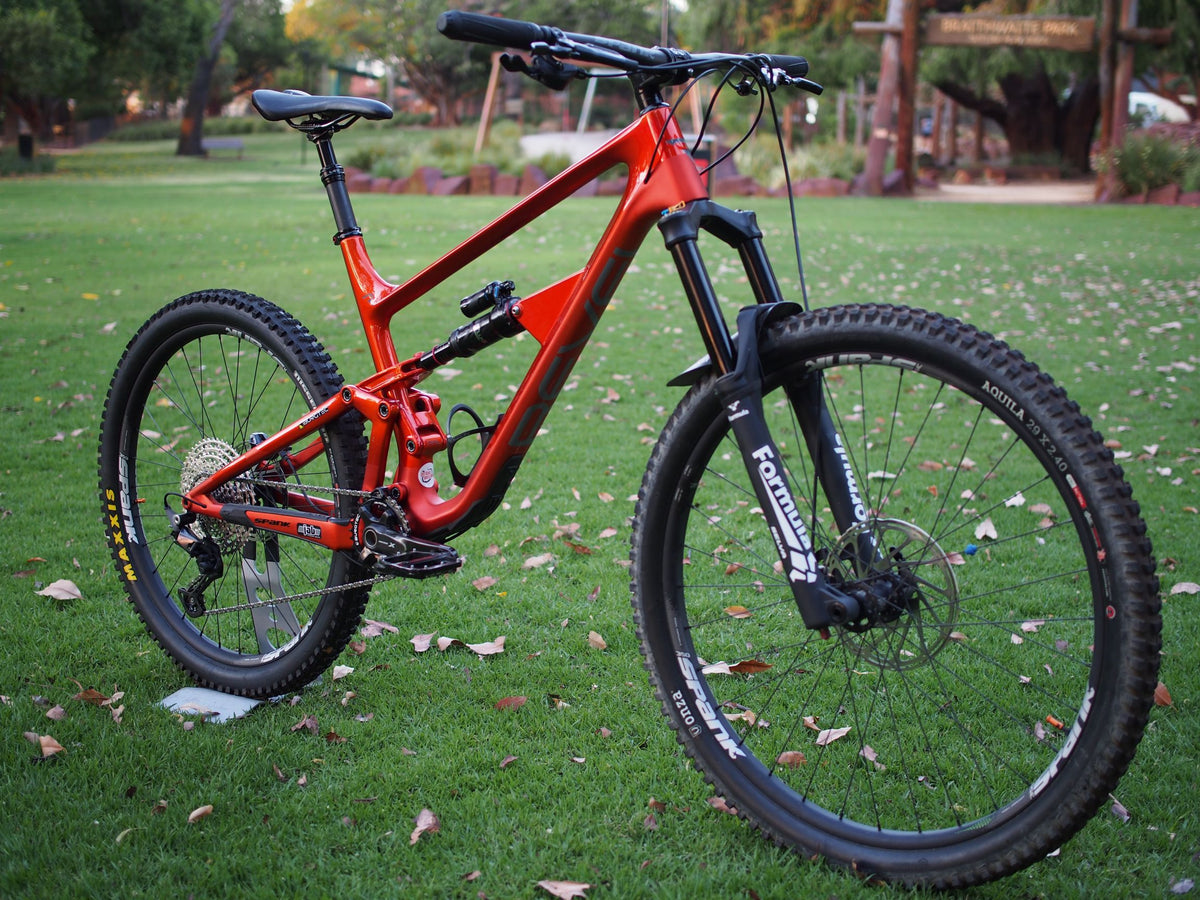 Its no secret that we love the Revel Rail here at Off Road Bikes Online. With its modern geometry, long travel and incredible travel you can ride anything. And with 27.5" wheels you get great agility and strength from the wheels. You can hit up the store or contact us to get your hands on one!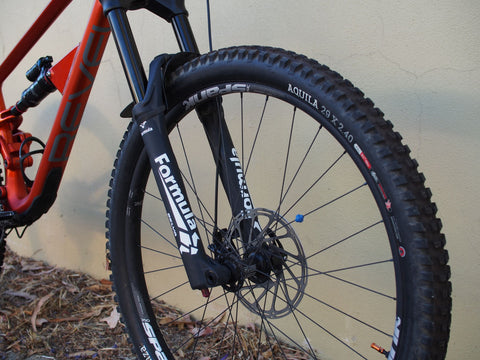 29ers have been growing in popularity for years, and modern design has meant a lot of the old drawbacks of the larger wheelsize are able to be dealt with. And thanks to the World Cup downhill mountain bike circus, Mullet bikes have started to gain traction. Mullet bikes use a mixed wheel size - 29" in the front and 27.5" typically in the rear. You get the traction and rollover ability on the front and agility and clearance on the rear.
So we set out to build up a mullet that preserves the geometry as much as possible. The starting point is a custom Shimano Deore level build on a Revel Rail in lovely Tang colour. Cranks were upgraded to a set of XT's we had from another build, and finishing kit is a combination of Spank components (wheels, bars, grips), Controltech (saddle) - many of which can be found on our store. Lastly we finished it off with cherry red titanium bolts from JAB Titanium, and Granite tools Juicy nipples, chain tool and tyre plugs hidden in the bars.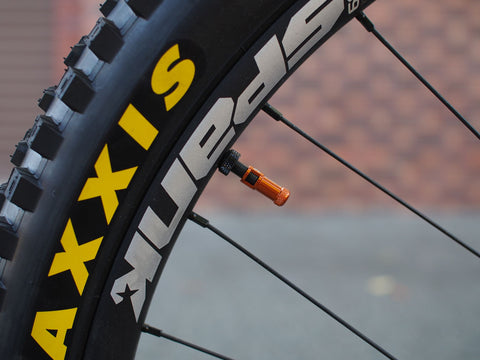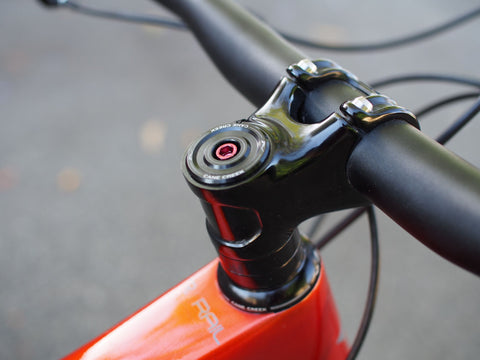 For the fork we chose one of our favourites - the Formula Selva. The Selva runs a slightly shorter axle to crown than Fox and Rockshox allowing slightly more travel without a change to the geometry. The front wheel is a Spank factory wheel.
Currently the fork is set to 170mm, which slackens the head angle to roughly 64 degrees. The Rail has a low bottom bracket, so a slight increase in height will not be an issue. The seat angle has become slightly slacker as well as a result, and so the seat has been pushed forward on the rails about 5mm from the central position. The plan is to ride it at both 170mm and 160mm travel to determine how it rides in each setting. On paper, a 160mm Selva should provide the same geometry as a 170mm Rockshox fork in the stock 27.5" setup.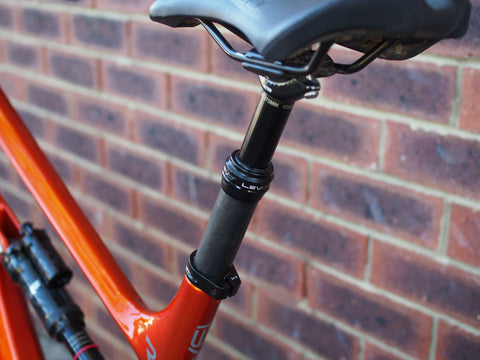 Get in touch with us now if you have any questions, or hit up the store to get your hands on one! We can build fully custom completes - send us an email or message. Frames and components are in stock now!
Also as a reminder, we have demo bikes in selected areas so you can go for a short ride to see what they are like free of charge, and rental bikes for those that want to get a better feel for them over a fortnight or longer. The cost of rental is taken off the price of a new bike or frame.
Keep an eye on our socials and blog for updates on the ride!