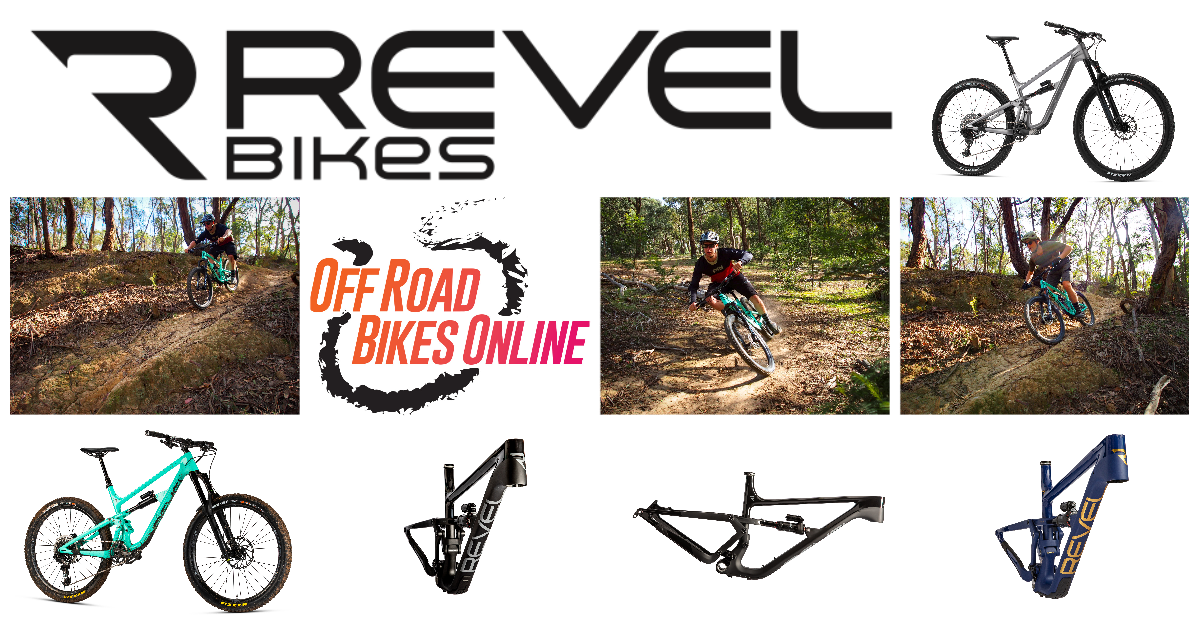 At Off Road Bikes Online (ORBO) we select a careful range to make available on our store. So choosing Revel Bikes as our first major brand for Australia, New Zealand, the Philippines and Malaysia was easy - and we wanted to share with you how that came to be.
Revel had kudos even from the beginning, being filled with industry heavyweights. With a clear vision to make the best full suspension mountain bikes ever, we wanted to see what they could create.
So in 2019, we ordered a couple of the bikes for ourselves to see if they would meet our expectations and the ORBO requirements.
This is what we found when we got our hands on them:
The finish is incredible - we have never found a bike so easy to put together. Never. With experience on dozens, maybe hundred of different brands that's a big call. The paint is incredible, and the matte and gloss finish is a really nice touch. Often boutique bikes can be a little rough or have a few peculiarities - not this bike.
Integrated chain guide is something all brands should be doing, it should be a fundamental. Luckily on Revel it is.
The silence - this is no Orange. Out on the trail the only noise you will hear is the suspension action. You don't need Jacy skills, this is stock!
CBF Suspension. Perfectly named for the Australian and New Zealand markets. It's as good as they say it is with leading pedaling efficiency and a beautiful action that irons out all the bumps. The bike is also very poppy - in testing we were going further on all our typical jumps at the same speed.
Geometry. Sizing feels just right, modern and not extreme. We thought the head angle on paper could be a touch slacker, but in action it doesn't need it. Compared to a Pole Evolink (measured at 63.7deg HA) the stability on the front end feels the same - no doubt geometry and ride quality is a sum of the whole, not just one or two angles.
We think for the Australian, Malaysian and New Zealand market its perfect - most trails are flatter meaning efficiently using the terrain is the best way to maximise fun and speed. The geometry and suspension will ensure you can still get rowdy on the gnarlier courses. These are true mountain bikes - they will get you to the top fast, and make sure you have heaps of fun on the way back down!
You can tell - we are fans. And this is why we had to bring these bikes to you - we are absolutely pumped to be bringing Revel Bikes into Australia, New Zealand and Malaysia exclusively. We have the Revel Rail and Revel Rascal in stock now, as well as the Revel Wheels RW30.
We have demo bikes in selected areas so you can go for a short ride to see what they are like free of charge, and rental bikes for those that want to get a better feel for them over a fortnight or longer. The cost of rental is taken off the price of a new bike or frame. Frame are listed on the site currently, and we have some complete options available now. Get in touch if that is what you are after. In the next couple of months the completes will be listed as stock.
Get in touch with us now if you have any questions, or hit up the store to get your hands on one!