Why Cycles are exclusive to Off Road Bikes Online in Australia
Why Cycles got its start in early 2016 in Ogden, Utah as the common idea of a group of cycling enthusiasts and business associates: Adam Miller, Jason Schiers, and Ben Craner.
Focused on creating high-end bikes that reflected the joy they found in cycling, the three began dreaming up and sketching out beautiful bikes geared for luxury, comfort, fun, and speed. They discussed improved methods for constructing frames, customizing components, and finding a streamlined distribution system for getting the finished products into the right customers' hands. Soon after, Adam formally founded Why Cycles to meld these preliminary ideas into a boutique business model with a focus on simplicity: no marketing fluff, no unnecessary product features, and no glitchy sales tactics. Why stands for straightforward, clean, eye-catching bikes done right.
The entire team is guided by our main value and fundamental mission: the products we create represent the fun and excitement we have biking – the reason why we ride – while simultaneously delivering impeccable, beautiful bikes that provide a riding experience that no other bike can.
The quality of the products from our factory is hands down the best we could find anywhere. Only three individuals prepare and weld our frames, at our specific direction, and, of those three, the one with least experience has been welding titanium for six years! The raw material supplier is just minutes away from the factory; that supplier is a raw titanium ingot producer for multiple industries, and produces most of the titanium tubing that is used in high-end titanium bikes made in China, Taiwan, and the USA.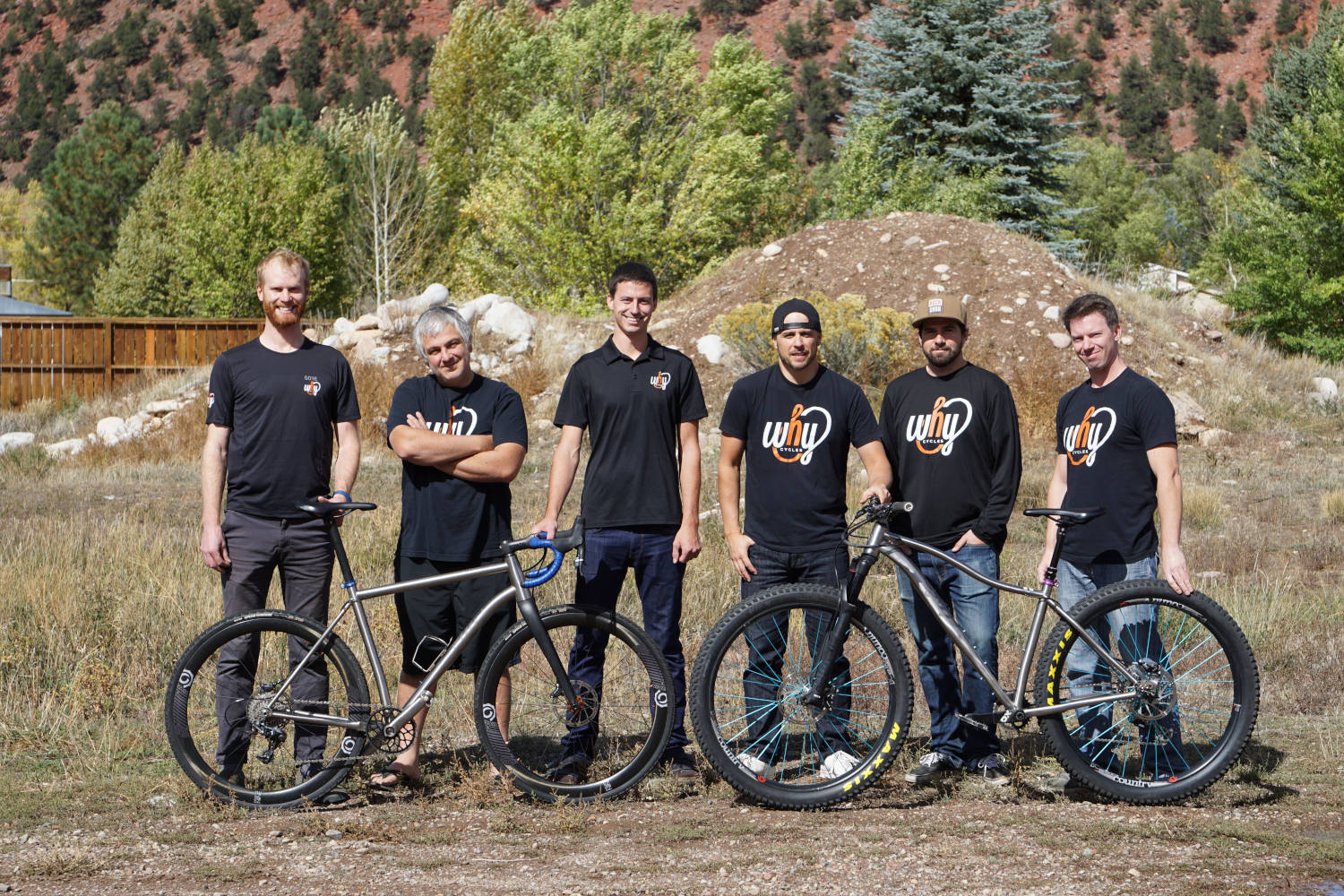 ---
The Why Cycles El Jefe 29 Complete Bike is the latest bike in the Why Cycles lineup. The Jefe is the perfect combination of the Why builds you know and love: It's as capable in the backcountry as the Wayward, but lighter and faster. It's playful like the S7, but more serious and less swoopy. Take the Jefe bikepacking, over technical singletrack, and to the start line of your next XC race.
The Jefe's namesake is special, too. Jefe Branham is an ultra-endurance legend based in Gunnison, CO, and has been a friend and team rider for Why for two seasons. He told us what his dream bike would be for going fast in the backcountry, and turned it into a reality.
Taking inspiration from skate and snow culture, we decided to make this bike a pro model. We are so grateful to Jefe for all he has done for Why and for helping us pin down this truly versatile and incredible bike, so a portion of each sale goes to him to support his racing career.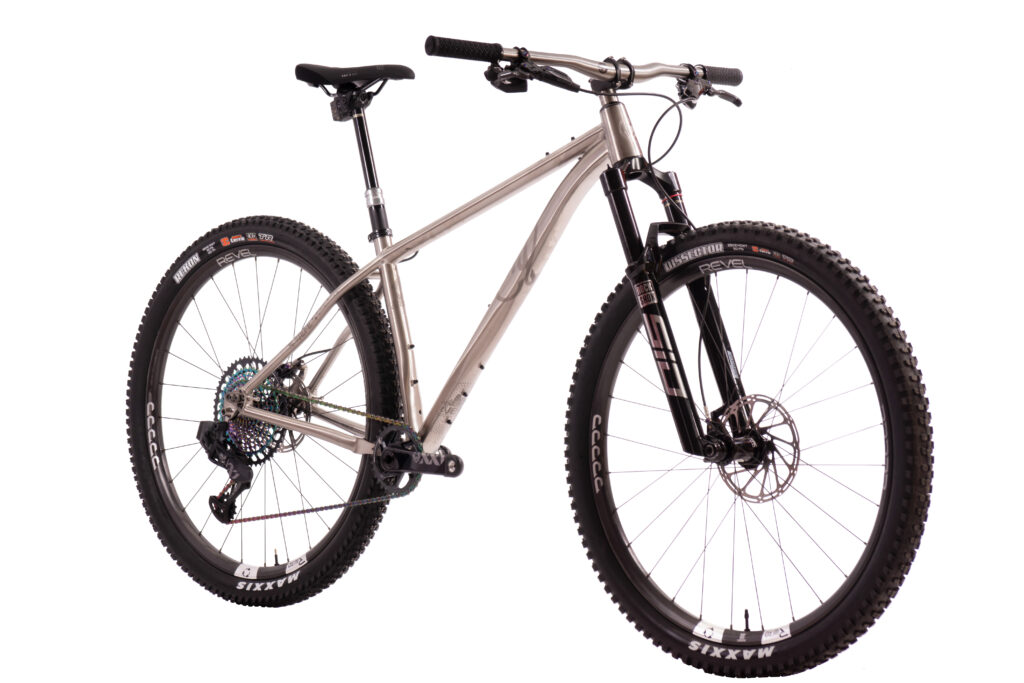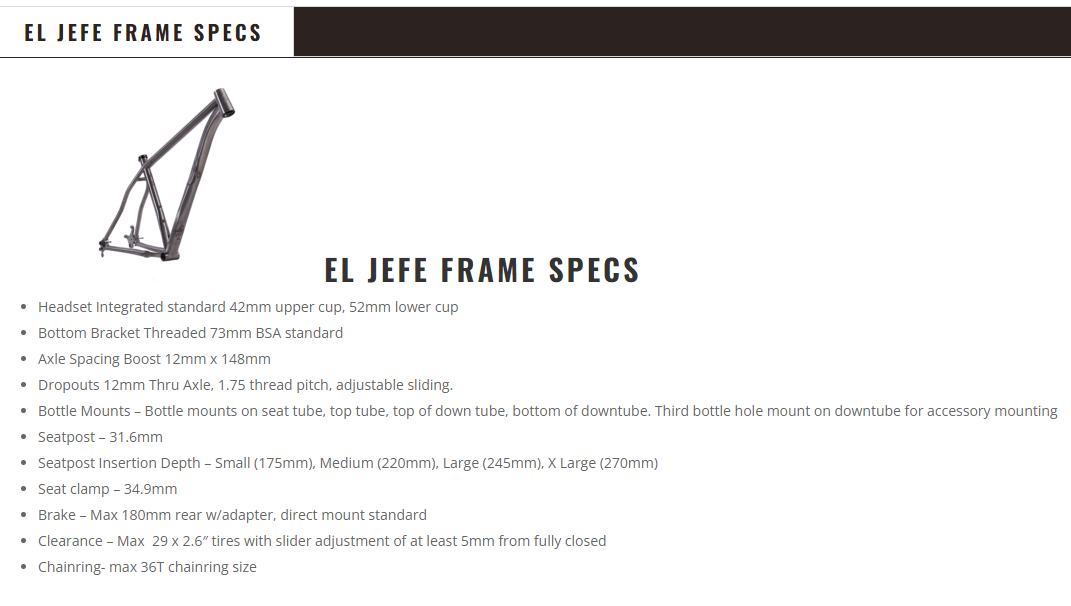 Standard Build Options: GX EAGLE KIT, X01 EAGLE KIT & XX1 EAGLE AXS KIT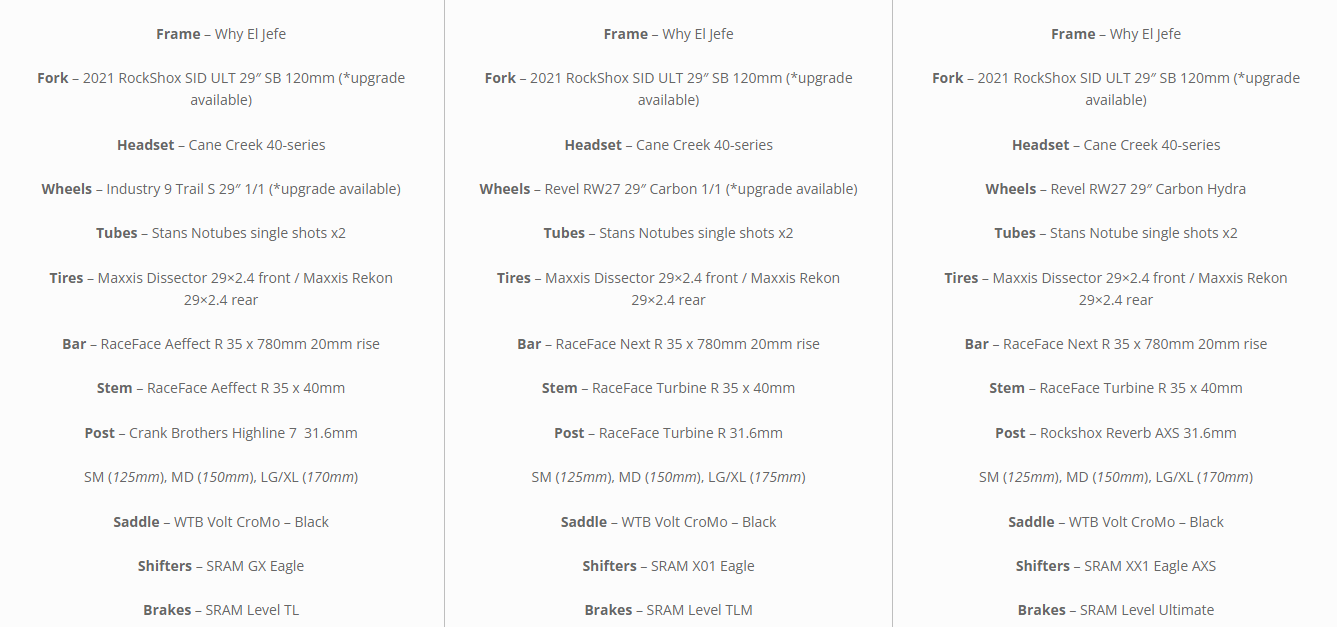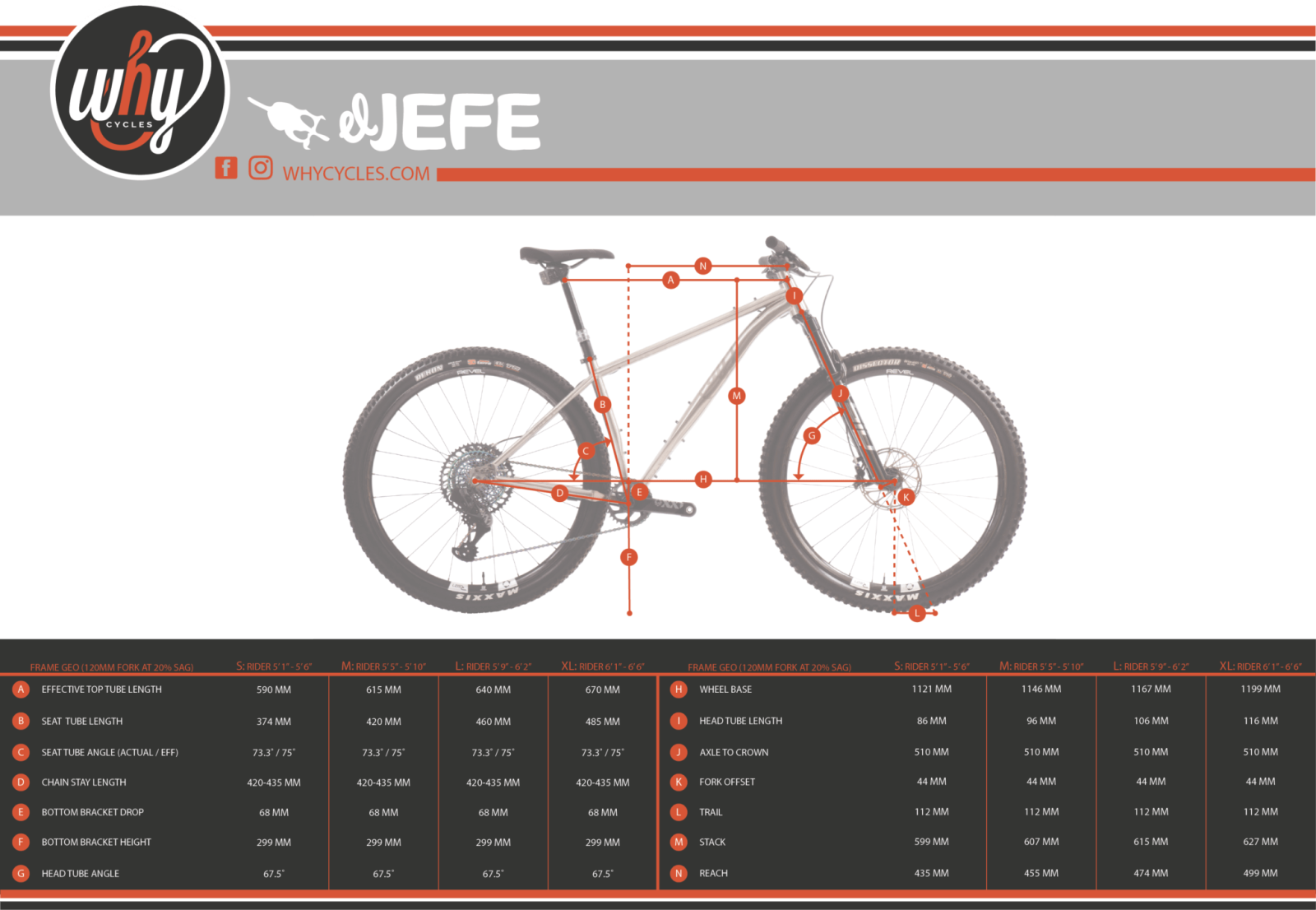 The Why Cycles Wayward V2 29 Complete Bike is still the same 29+ adventure mobile but now with a few refinements.
It starts with the same butted 3/2.5 titanium tubing that is uniquely cold formed for an enhanced ride feel and titanium sliding dropouts. The geometry has been adjusted to fit a 120mm fork (instead of 100mm). This gives it a noticeably more balanced feel. The lowered top tube to allows for a dropper post with more travel. Rear tire clearance has been increased to fit a 29×3.0 plus with ample mud clearance. An 8mm extension was added to the head tube to allow riders to use fewer headset spacers to get that upright position for the long haul. More baze-ons including 3 on both the top and bottom of the downtube and extra accessory mounts were also added. This is great for mounting another bottle or custom frame bag mounting helping to create the ultimate adventure bike.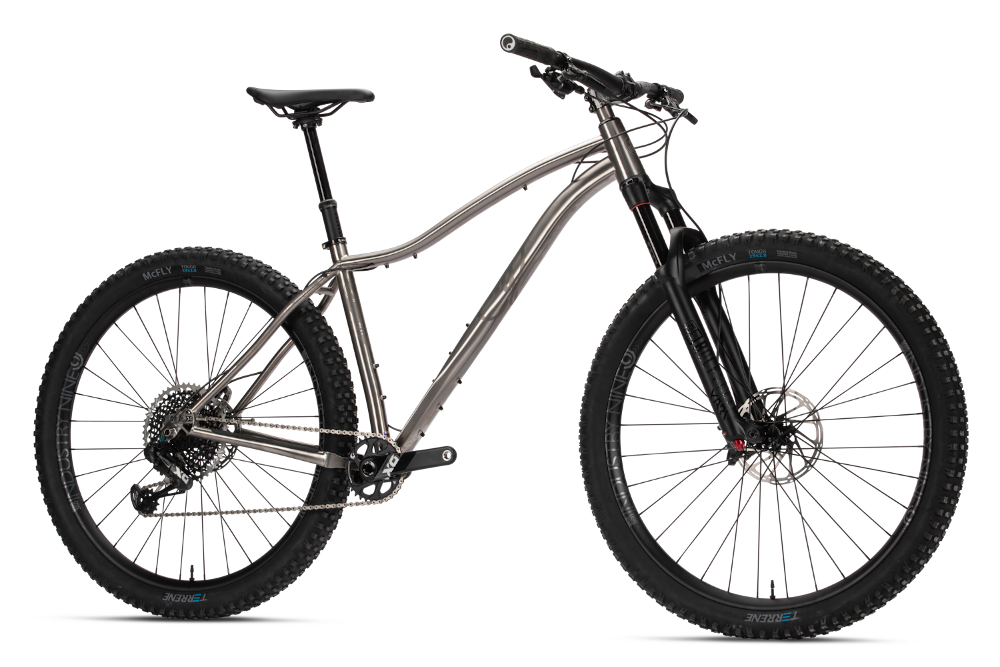 Standard Build Option: GX Eagle Kit, X01 Eagle Kit & XX1 Eagle AXS Enve Kit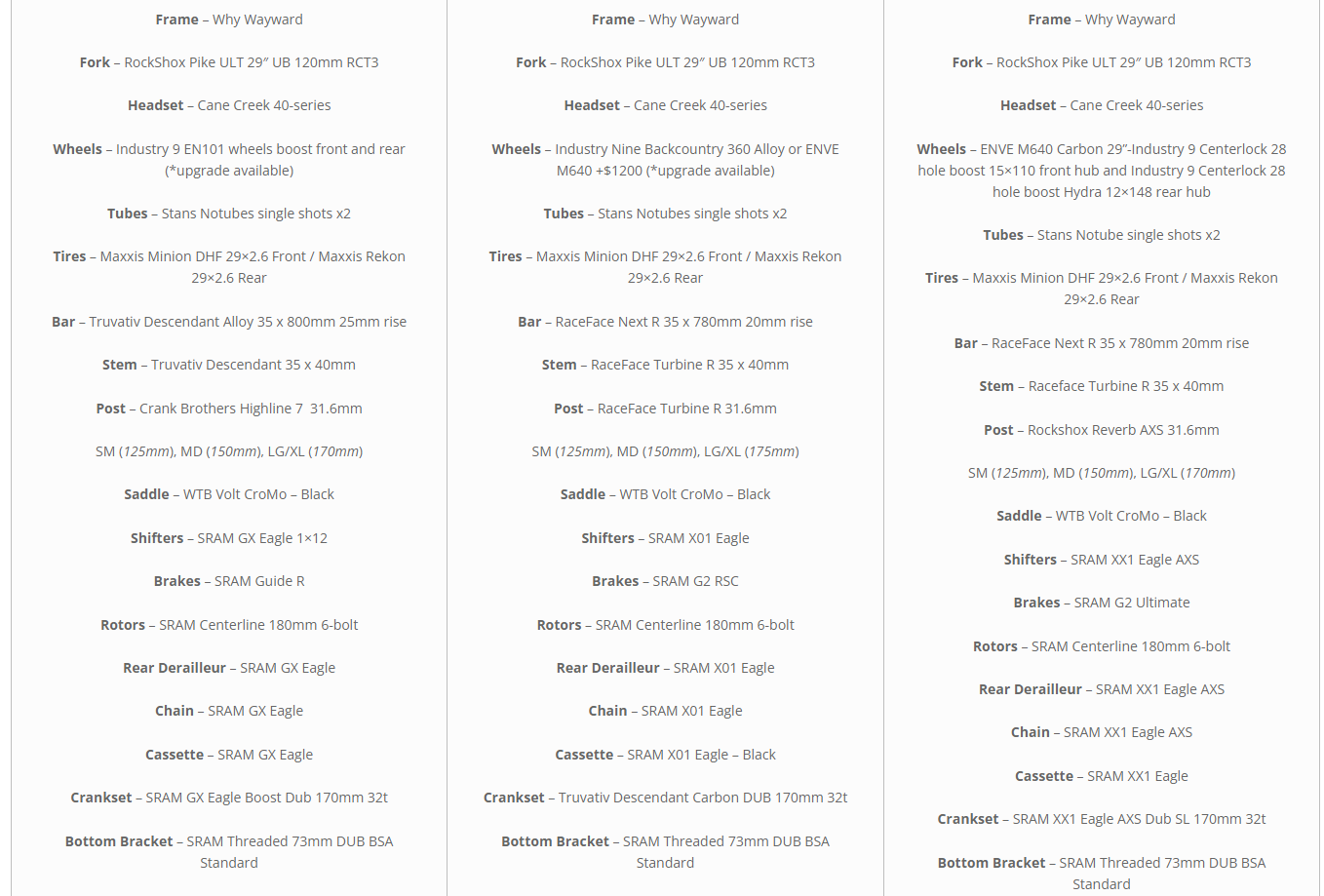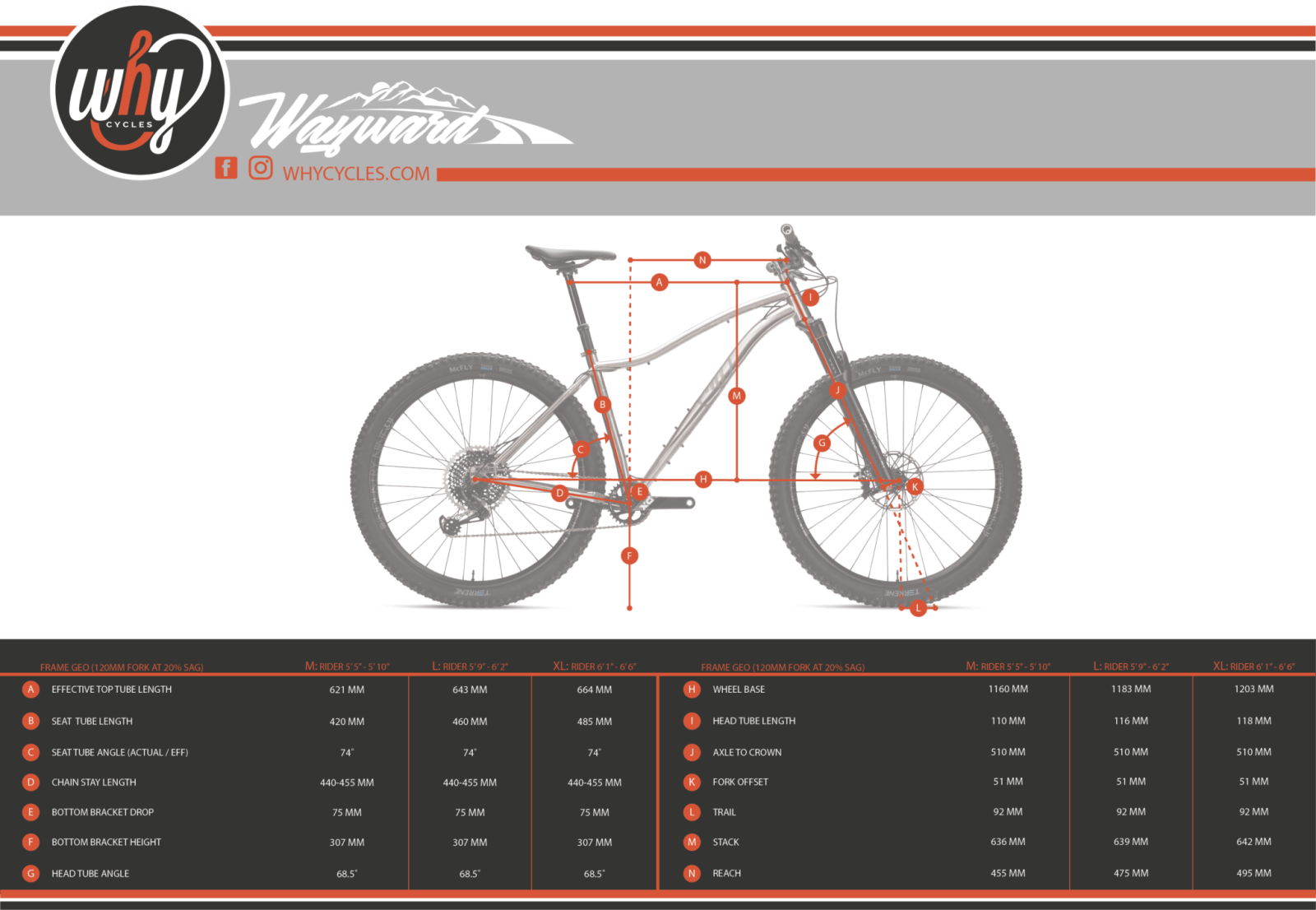 The Why Cycles R+ V4 700C Complete Bike extends the limits of what other drop bar bikes can do. Engineers designed this bike for use with 700x40c tyres, but gifted it with clearance for up to 700×50 or 27.5×2.1" wheels for versatility.
The R+ is at home on gravel roads and long pavement rides where comfort is key, however, don't let that deter you, this beast can fly when needed. It can be set up for cyclocross race tracks to ride like a jaguar or slap some slick road tyres on for some super-fast fun. Why have even included the option to run an internally routed dropper post!
You'll be blown away by where the R+ takes you.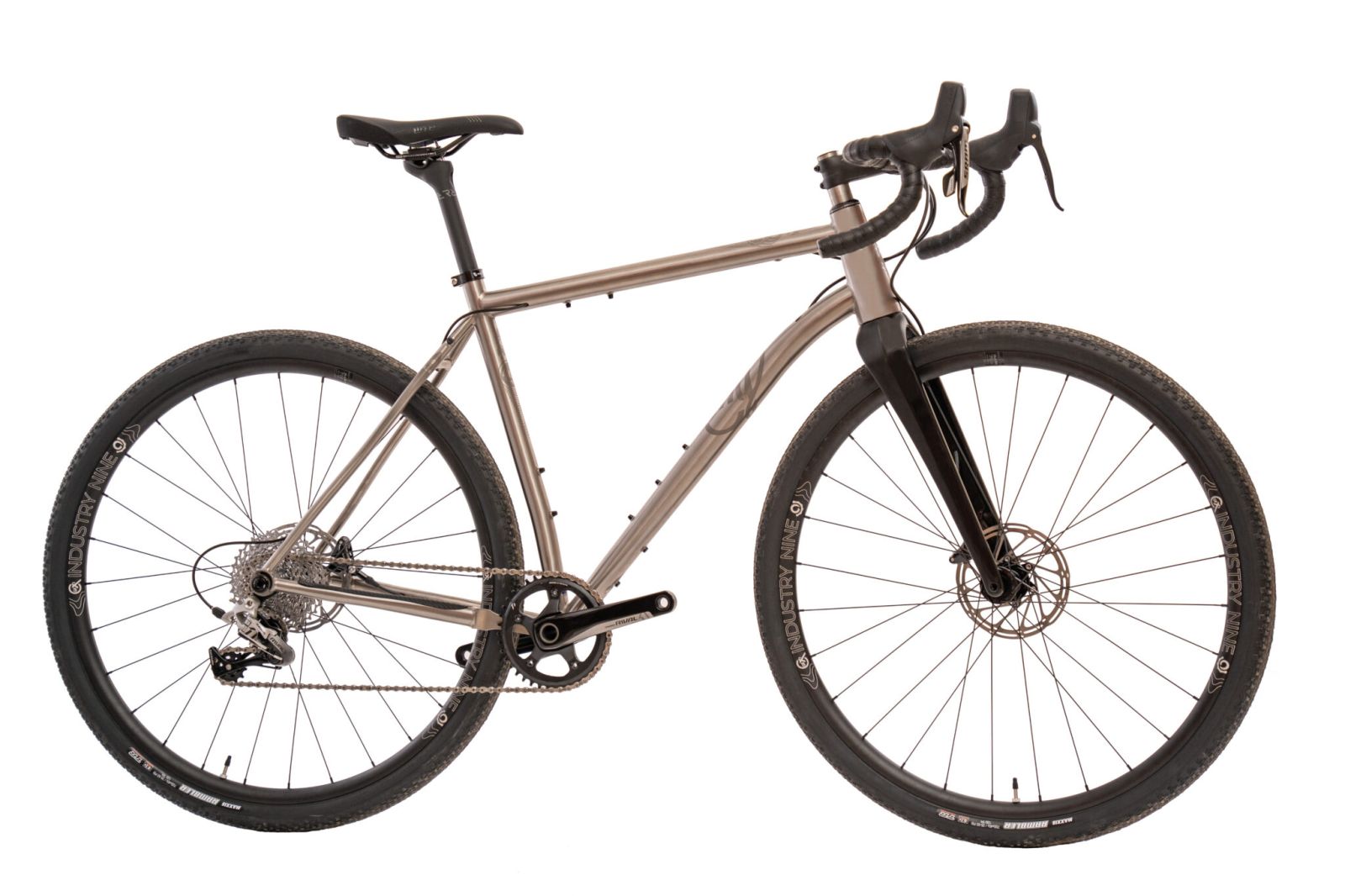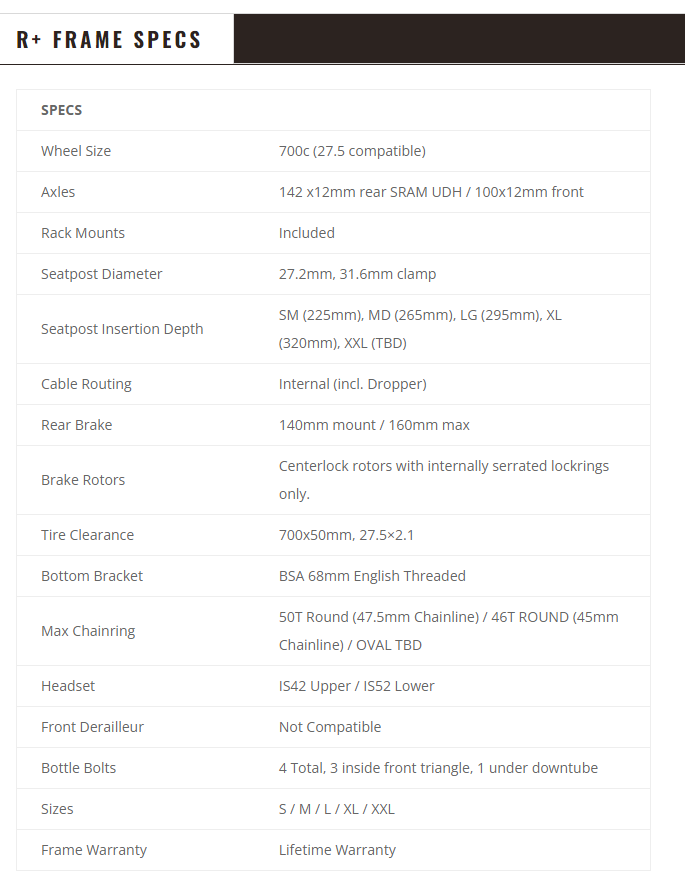 Standard Build Options: SRAM Rival Build, Shimano GRX Build & SRAM Red AXS Etap 12spd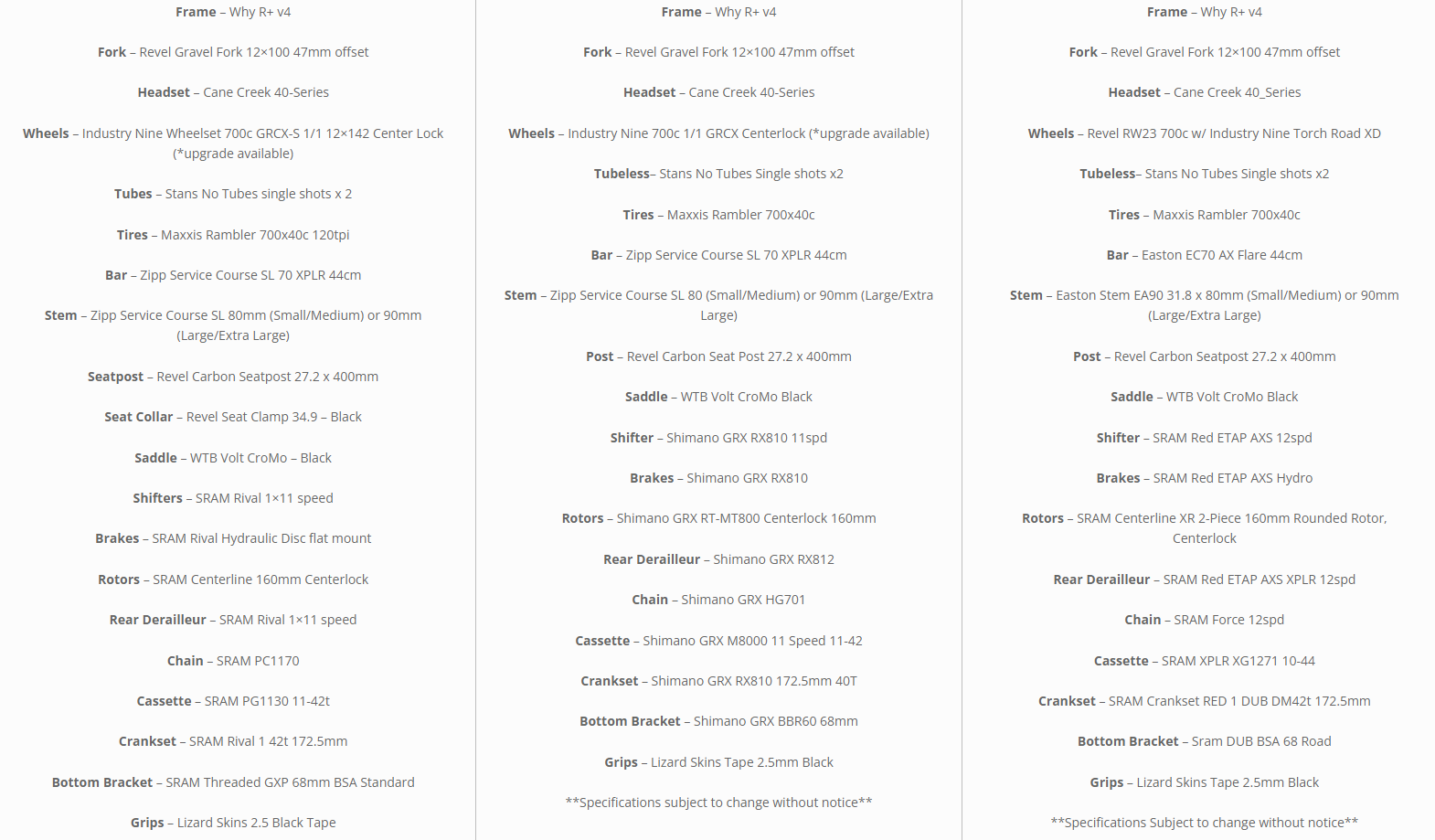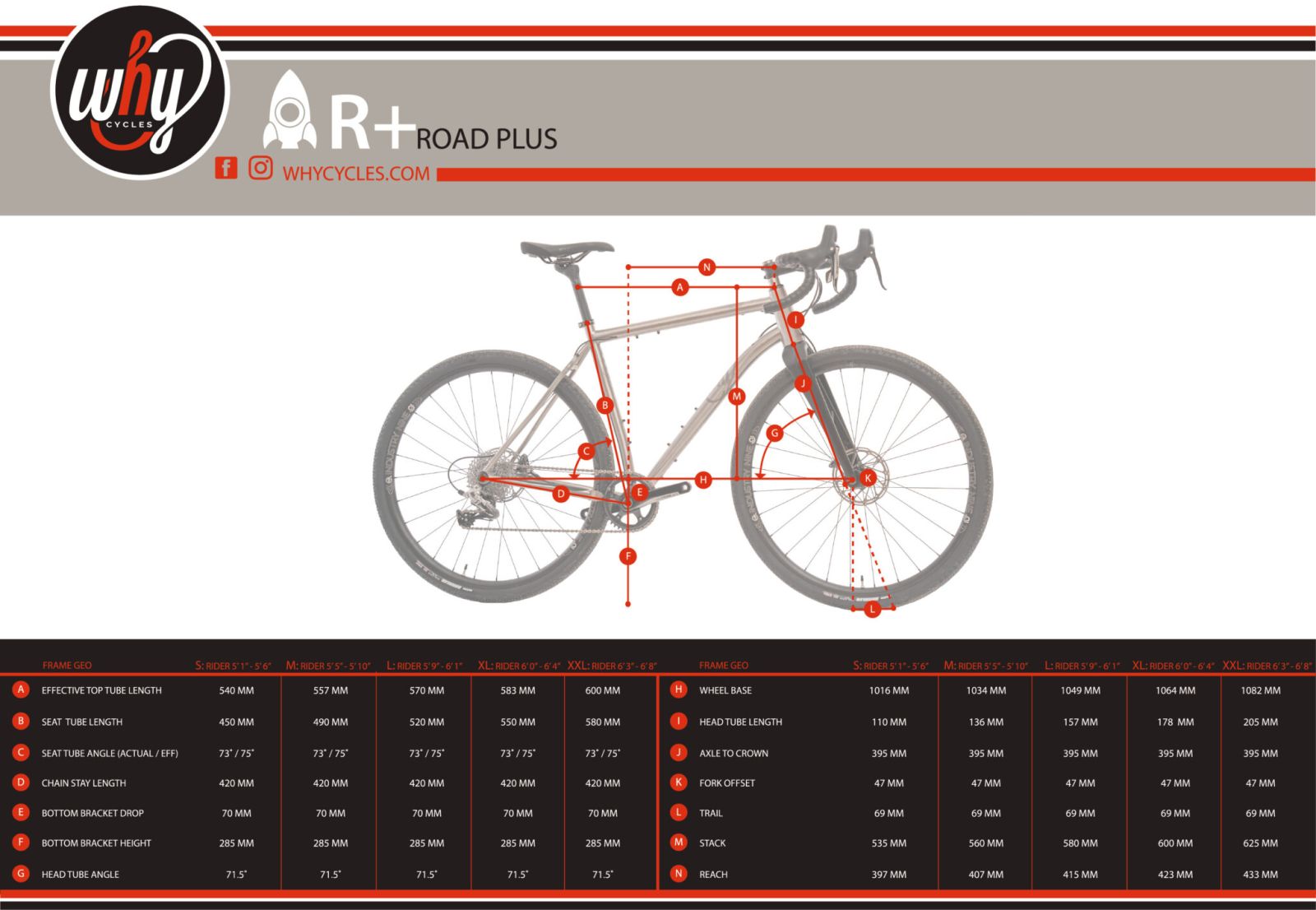 The Why Cycles Big Iron V2 27.5 Complete Bike won Outside Magazine Best Fat Bike of 2020 and it just got even better!
Built around 27.5" fat bike wheels with clearance for up to 27.5×4.5" or 26×5" tyres, this modern titanium beastwill power through any snow or soft surface. The V2 sees some updates to slightly more progressive geometry and a new UDH hanger to future-proof this bike even more.
Named after the famous Marty Robbins song, the Big Iron will get the job done. Whether it's a short weekend ride on your local trails or an epic trip across the Simpson Desert, the modern geometry, stiff-yet-supple titanium frame, and lifetime warranty make this a bike you'll be proud to take anywhere!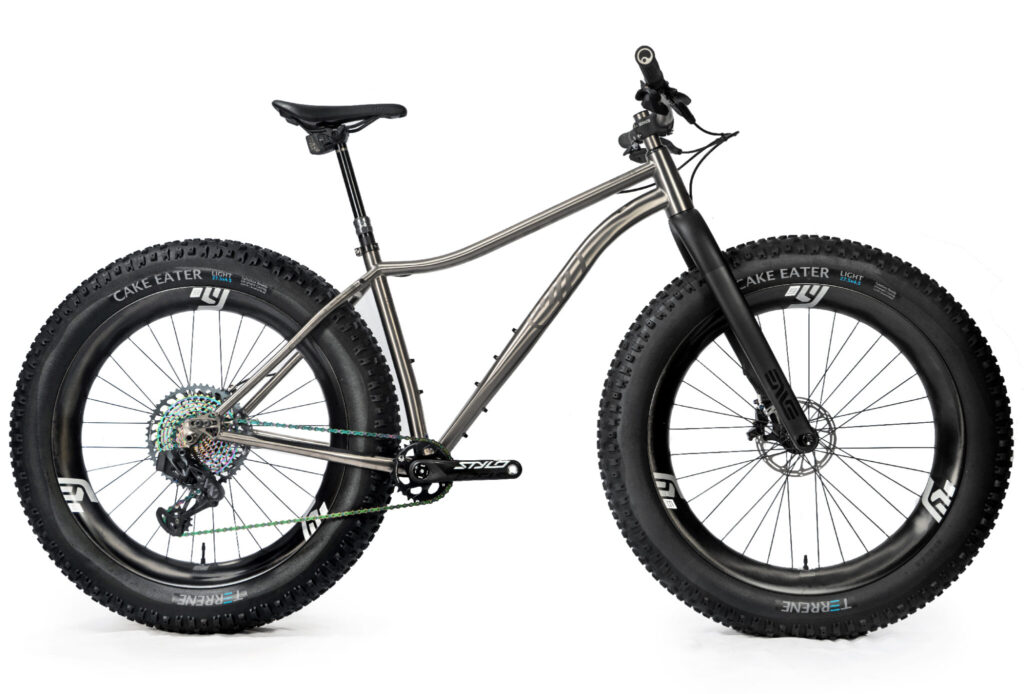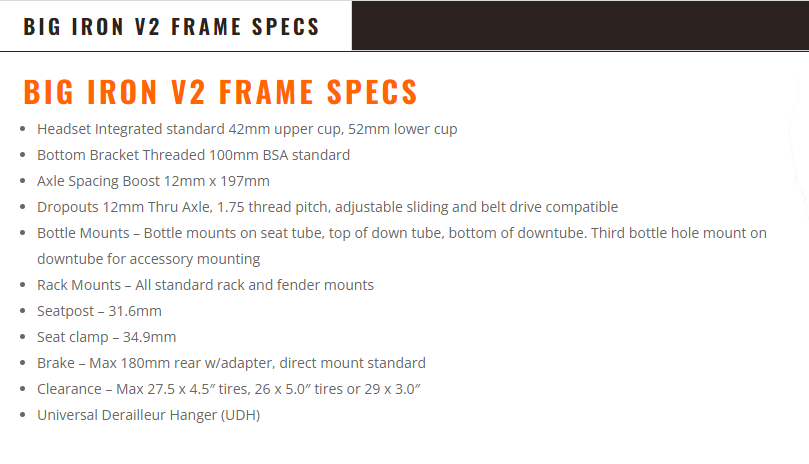 Standard Build Options: GX Eagle kit, X01 Eagle Kit & XX1 Eagle AXS Enve Kit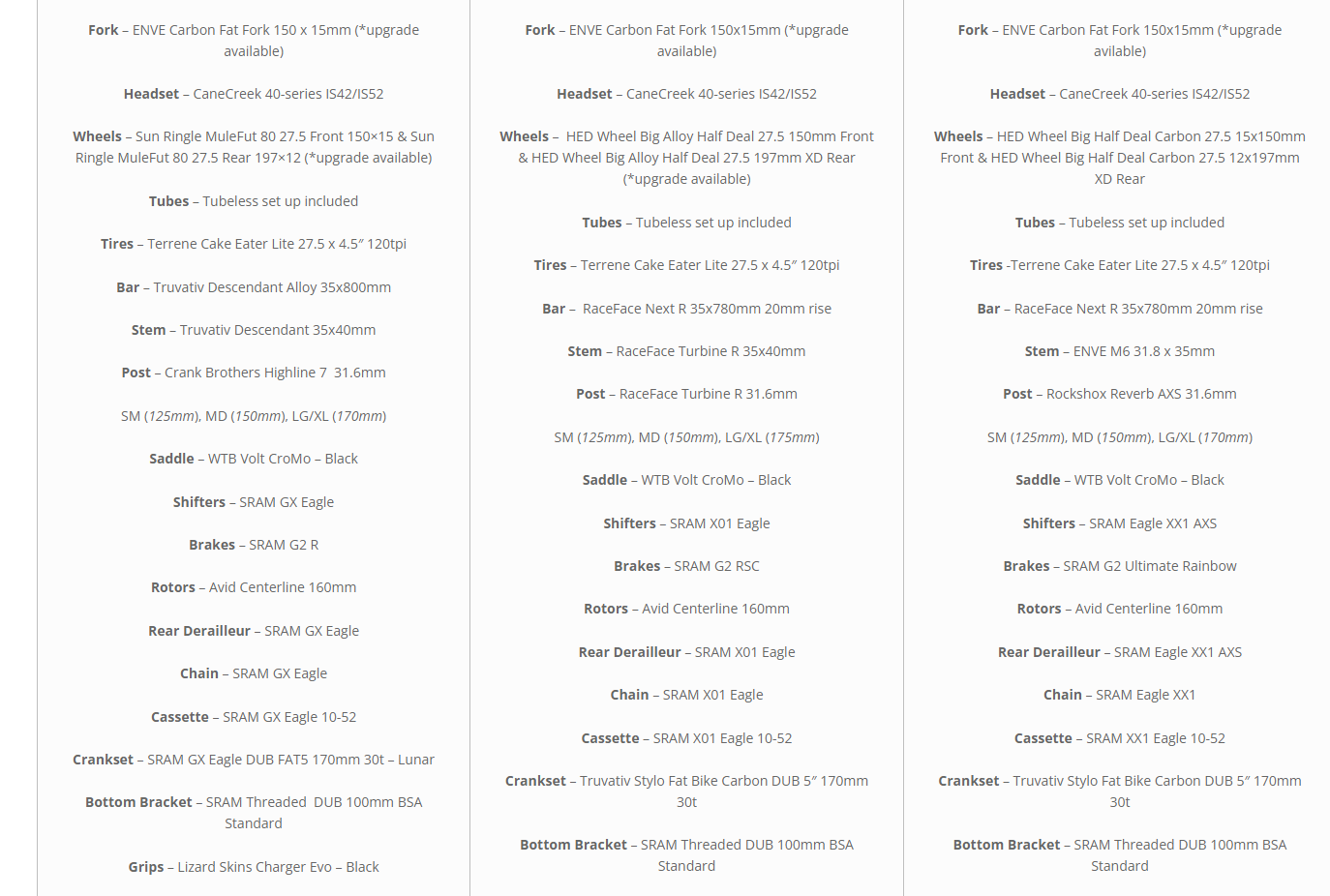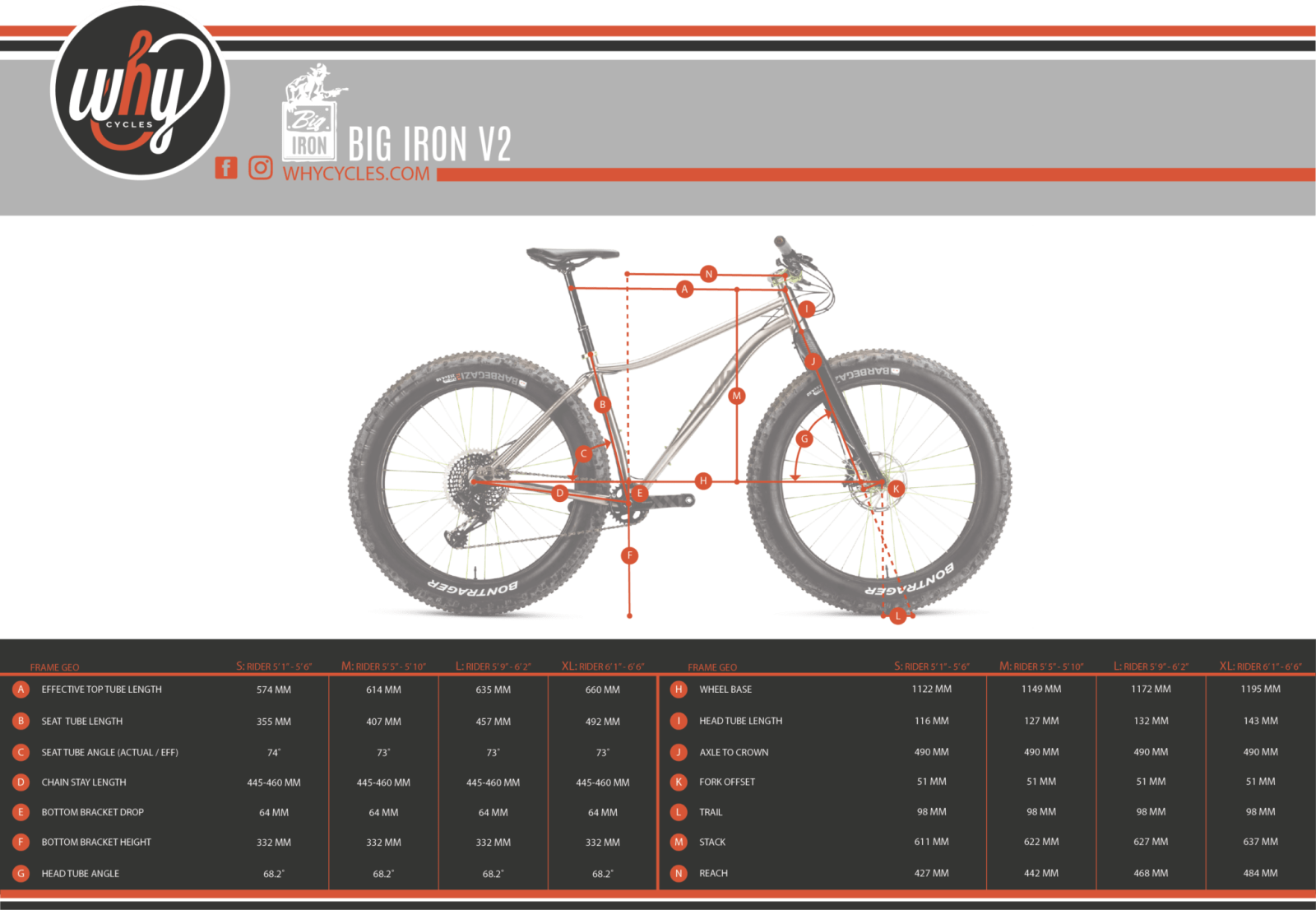 ---