The Revel Rail 29 is here
Date Posted:2 February 2023

The long-awaited Revel Rail 29 is here!
Revel spent years designing, testing, riding, and refining this bike. The Rail29 represents everything Revel bikes learnt since launching the Revel brand just three short years ago. Everyone loves the Rail 27.5, but 29" wheels, bigger bearings, beefier hardware, and an absurdly well-tuned CBF™ suspension platform make this bike something else!
Revel bikes like pedaling uphill almost as much as they like railing down trails. This bike's climbing efficiency is truly impressive for a bike with 155mm of travel. The Rail29 will be right at home on the top of any enduro race track, the bike park, or all day epics in the hills. This bike exudes confidence in any terrain and will have you smiling as you Rail corners and Revel the trail.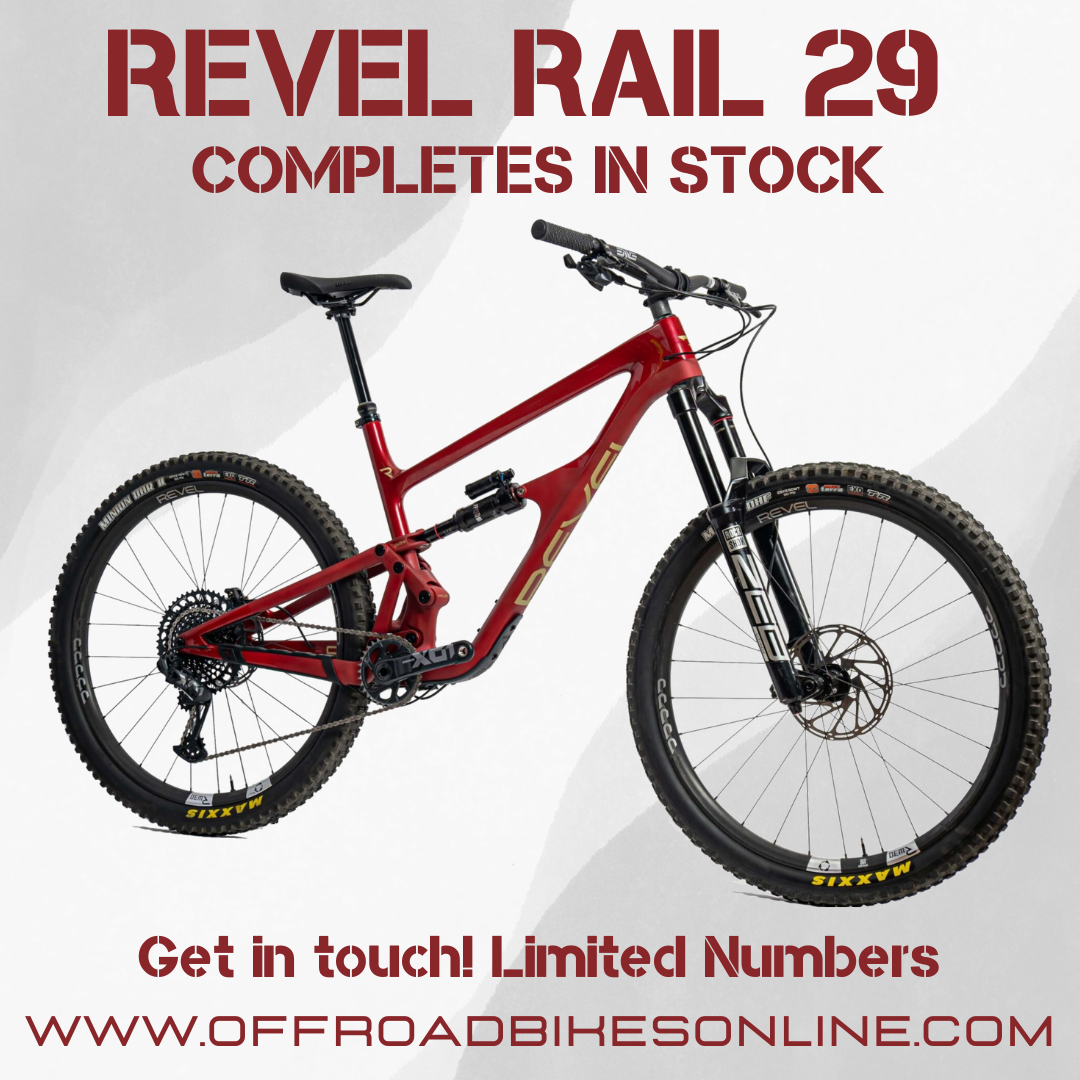 Revel Rail 29 GX Build: Only $9599
Contact us at sales@offroadbikesonline.com.au to place your order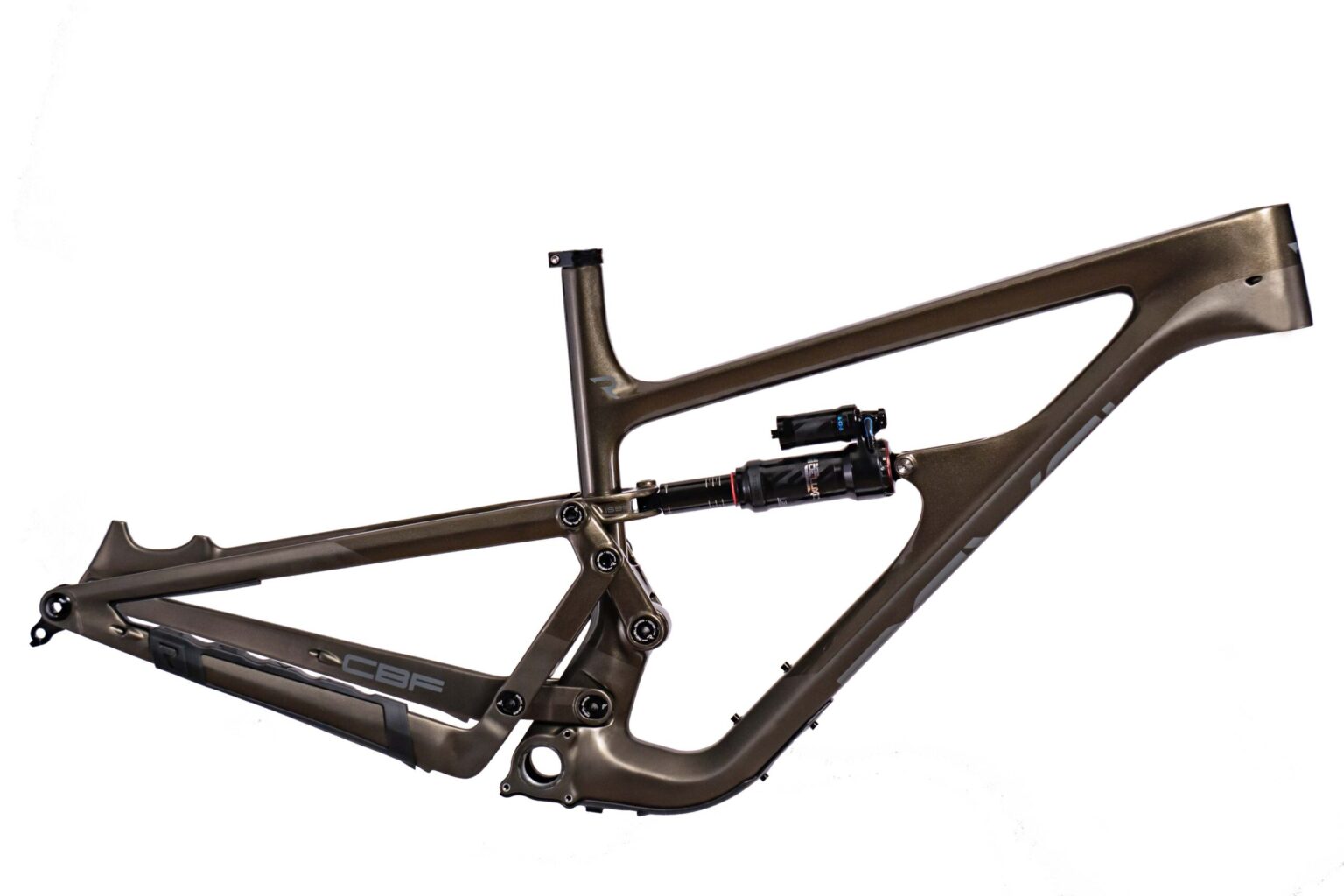 Revel Rail 29 Frame Features:
29 WHEELS / 155MM REAR / 160MM FRONT (170mm MAX)

65-degree Head Angle

CBF Suspension design (Canfield Balance Formula)

Beefed-up pivots, bearings, and hardware

73mm Threaded bottom bracket

Fully routed internal cable guides

Sram UHD Hanger

Coil Compatible

ISCG05 Tabs to suit modern chain guides

Integrated Headset

148mm rear axle & 31.6mm seat post

Available in a S/M/L & XL sizes
Framesets only $5849
Contact us at sales@offroadbikesonline.com.au to place your order

CANFIELD BALANCE FORMULA (CBF) REAR SUSPENSION DESIGN
Until now, most suspension systems have focused solely on the instant center. CBF™ focuses on designing rear suspension around the Center of Curvature (CC).
CBF™ points the chain line and corresponding drive forces around the top of the chainring through 100 percent of the travel. This results in maximum pedaling efficiency regardless of terrain, where you are in the travel, or what kind of power you're putting down. All your power into the pedals goes directly into turning the rear wheel.
FAQs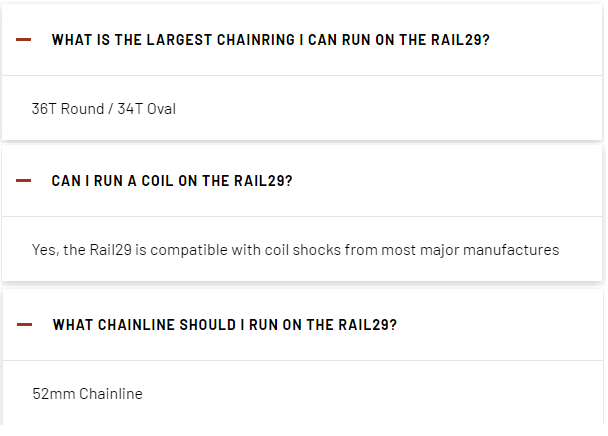 Check out the BE Bikes comparison below!
---
Leave a comment