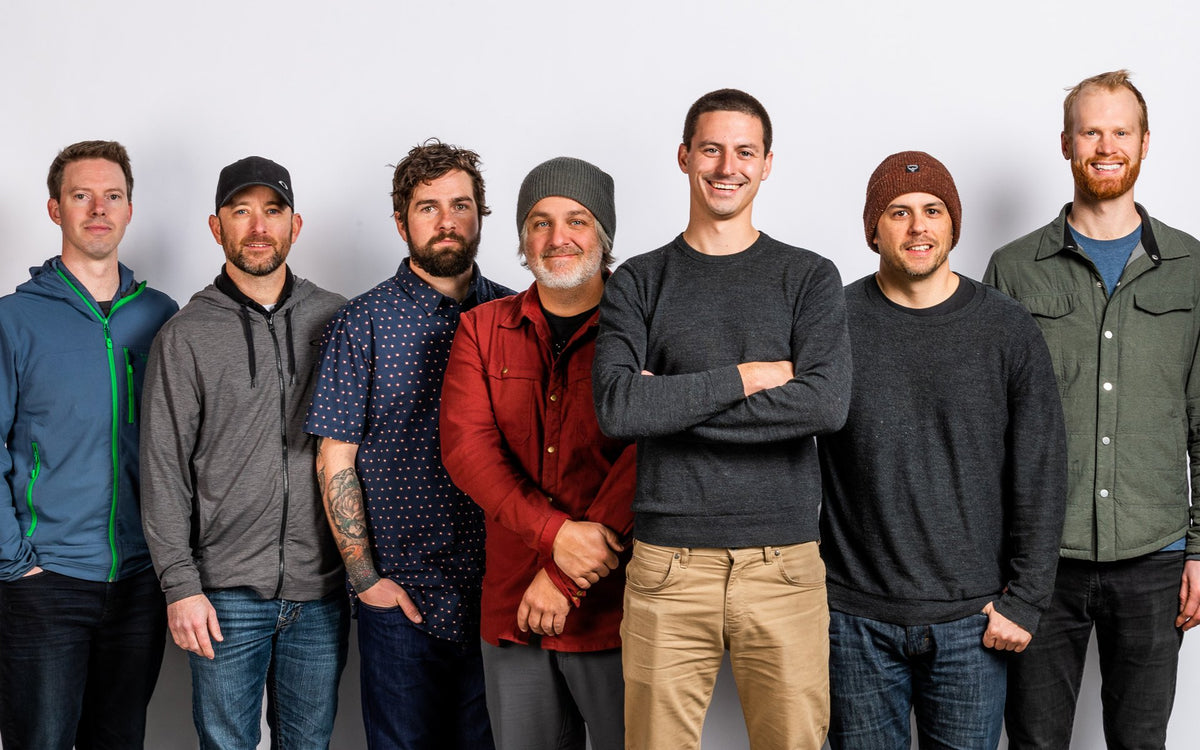 At Off Road Bikes Online (ORBO), its pretty obvious that we love Revel Bikes, so we thought we would dig a little bit deeper into their story. If you can't wait until the end, the full range of Revel Bikes can be seen here.
It's well known that they are a team of long time industry experts who have founded or worked for some of the most well known brands currently on the market including but not limited to Industry Nine, Enve, Borealis, Trust, Rockshox, and SRM. They knew that together they could make great bikes utilising modern manufacturing techniques, the best materials and being as sustainable as possible.
What's less well known is that the core group of Revel employees were all friends, and all in the similar situation of simply wanting to make the best bikes ever and, of course, to ride them as much as possible. One small story would be how Adam Miller and Chris Reichel came to work together. They had met years prior and kept in touch. When Adam started Why Bikes, Chris just happened to be working for one of his OEM suppliers (Industry 9). They both had to go to Eurobike in Germany so decided that riding to the trade show (of course!) from Switzerland was a much better way to get there than renting a car. By the second day of riding together they realized they shared a lot of the same business morals and felt extra passionate about making full suspension bikes better. By the end of the trip we were shaking hands and committed to this yet-to-be-named company which would eventually become Revel.
With a 130mm 29er and a 160mm 27.5 and a 115mm 29er we wanted to know why they chose these bikes. Why this range? Why this amount of travel? Off Road Bikes Online think a 130mm 29er is perfect but it is a question we always get asked so we were interested to find out why Revel decided on their angles, sizing, travel amounts. This is what Chris had to say:
"This might have to do with where we are based, but also we are selfishly making the bikes we want to ride first, and foremost. With a Rascal and a Rail you can do just about anything. Now with the Ranger, you can do it lighter and faster!"
With a lot of similarities between trails in Colorado and Australia, this makes a lot of sense, and no doubt is part of why we felt they were such a great match to Australia.

Without getting too deep into curves, anti squat and anti rise, we asked Revel in their own words why they like the bikes and how they ride:
"My favorite thing about the Revel ride, is how well CBF Suspension performs. It is noticeably more active under braking, giving you just that much more control when charging down the trail. The Rail is by far, the best pedaling bike in its class and travel while the Rascal descends with the confidence of a bike with much more travel. Just wait until you ride the Ranger!"
ORBO have had the same experience - but its not just us. AMB and Tyres and Soles have reported a similar experience in Australia as have multiple reviewers across the world. The Revel Rascal has even been named Mountain Bike of the Year by Outside Online.
Another thing Revel were really keen to talk about is their warranty. At ORBO we have it is very important as we are online and not a physical shop that can be walked into. ORBO and Revel will do our best to get you back on your bike as as soon as possible if anything happens, and the full warranty can be seen here. Basically the -limited- refers to breakage under normal use. If you are hitting that 20meter road gap on the Ranger and it breaks-that isn't really -normal- use but we will give you a heck of a deal on a crash replacement! Especially if you send photos and video of the jump.
But in all seriousness, we do our very best to make sure that the minimal amount of days are lost riding a Revel. We are riders and bike nerds first, so we take care of the customer the same way we would want to be.
Speaking of which, time to get out and ride!
The full range of Revel Bikes can be seen here.