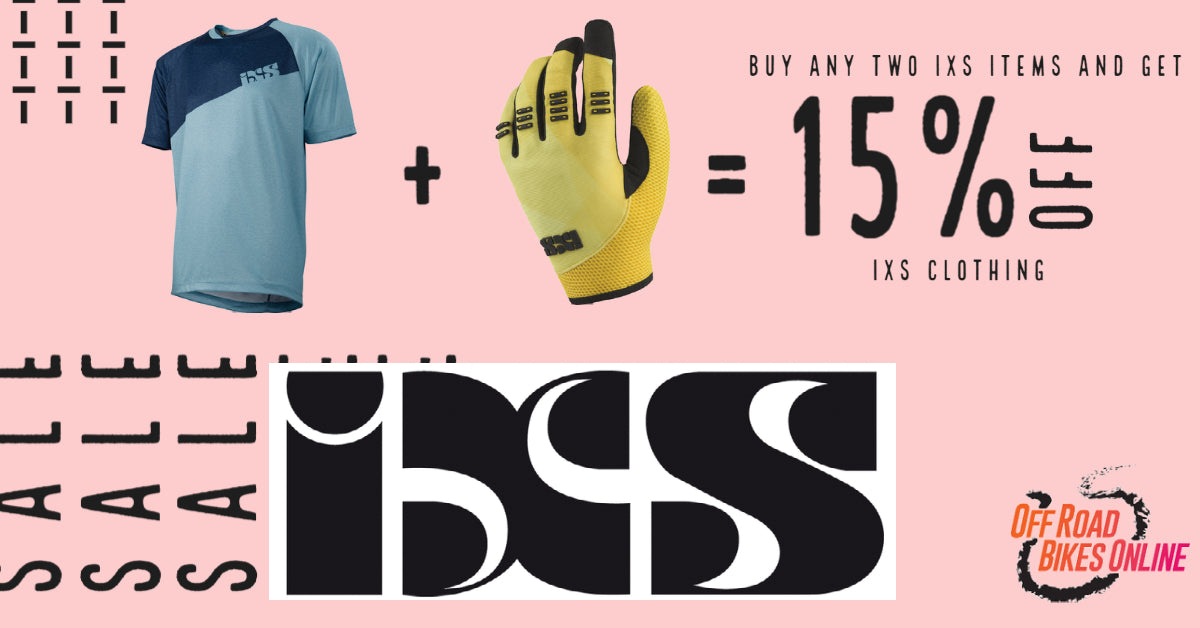 We already thought that IXS clothing was the best value (and sometimes even the cheapest) gear for mountain bike - downhill, enduro, trail and XC - gravel riding, cyclocross and bikepacking in Australia. Here at Off Road Bikes Online we got our hands on some early stock of IXS Clothing for MTB and gravel riding which is in store right now, with a whole lot more coming soon!
To celebrate we have a great introductory offer with an additional 15% off sale items, covering gloves, jerseys, shorts, pants and jackets.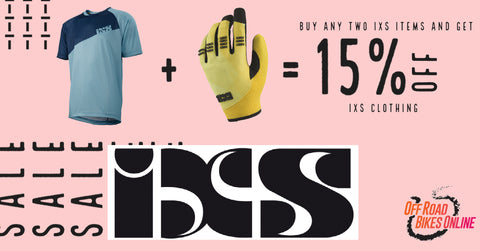 The discount will apply automatically, no need for a code. Free shipping still applies to all orders above $150.
Click the image or here to see the range.