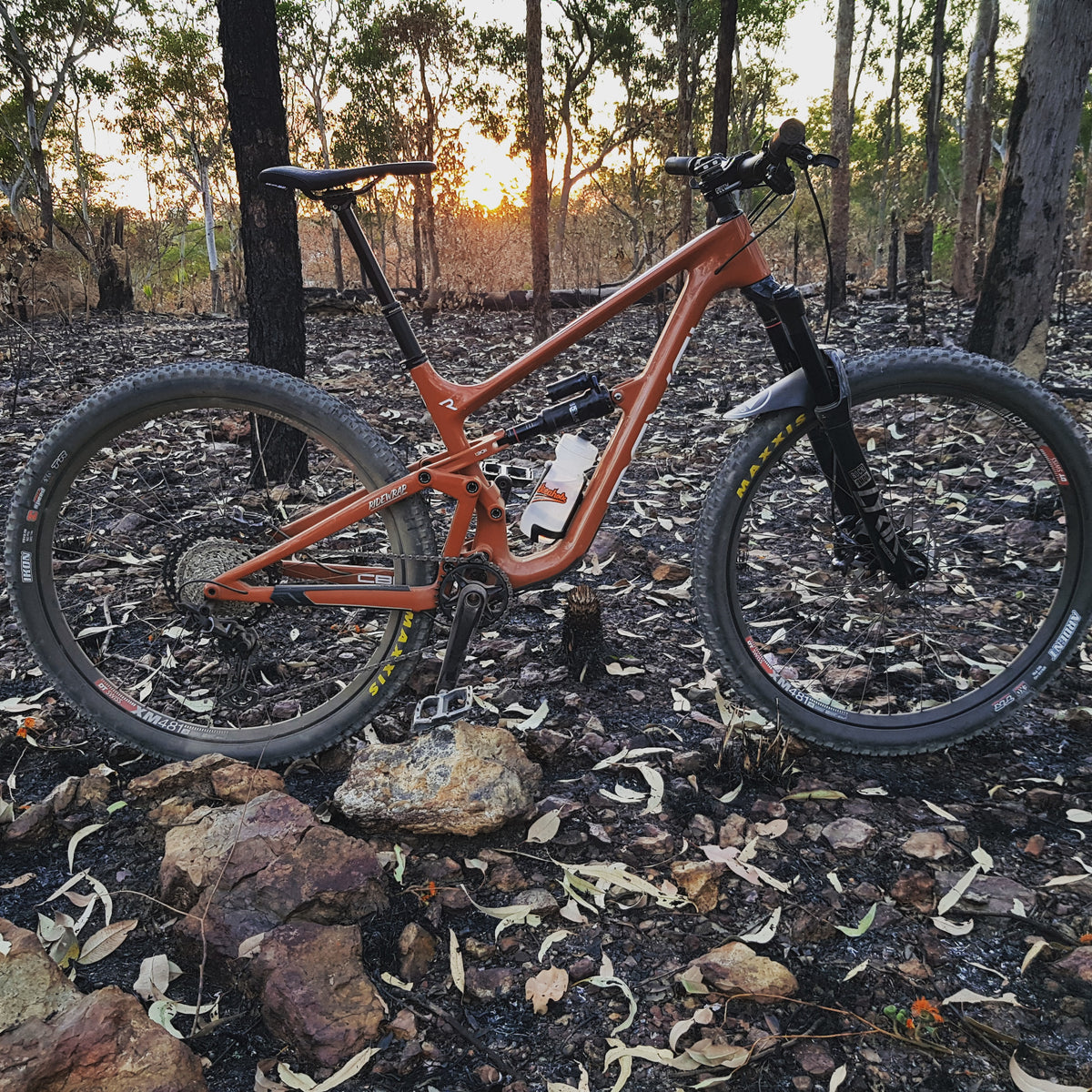 We are passionate riders here at Off Road Bikes Online (ORBO), and we wanted to share some of the stories from our customers and friends. Dave was the first Sedona Red Revel Rascal owner in Australia, so we had to interview him to get to know him and his awesome bike a little better.
Get in touch with us now if you have any questions, or hit up the store to get your hands on one!
Tell us about yourself
I've been riding mountain bikes since the early 90's when anodised Velocity rims, Rock Shox Quadra 21r's, 1.95" tyres and bar ends were cool. Over the years I developed a passion for Yeti bikes and have owned 4 of them, before deciding on a change of direction and pulling the trigger on a Rascal. Mountain bikes have provided me the opportunity to travel throughout Australia, Nepal, New Zealand and South America. Along the way I have met some rad people who all share the love of riding mountain bikes. However, during these crazy times we now find ourselves unable to travel which also had a big influence on purchasing a Rascal. I currently live in Darwin in the Northern Territory with my wife and 3 children. I generally ride 2-3 times a week with a group of mates, called the Darwin Downhillers. Anyone who knows Darwin will understand the piss take behind the name.
What off road riding do you do?
Mainly trail and the Trans NZ a couple of times.
Why Revel Bikes?
I did plenty of reading and narrowed the choice down to between a Rascal and a Norco Optic. COVID-19 played a small part in the decision as I needed a bike for a trip to Alice Springs in August and couldn't get an Optic. After plenty more reading and research the Rascal stood out more and more as the bike most suited to my style of riding. The CBF suspension also looked good. Having been a Yeti owner for years, Revel's Colorado background appealed to me as I like the way they do business and also liked the background of the people behind Revel.
I also like straying away from mainstream bikes. It's nice to have something that is unique to your local trails.
I was also super impressed by the service provided by ORBO. Thanks heaps!
Tell us about your new mountain bike.
Full custom build:
XT Groupset + trail brakes
Bike Yoke dropper
Deity cockpit
DT Swiss EM 481 wheels with DT Swiss 350 hubs
Rock Shox Lyric Ultimate 150mm
SQ Labs saddle
Have done 4 rides so far, but love the playfull feel of the bike. It climbs brilliantly and descends like a rocket. A week of riding and playing with suspension settings in Alice Springs will give me a much better idea of what the Rascal is capable of.
Any exciting off road plans coming up?
The Darwin Downhillers will be hitting the road late in August for a week of riding in Alice Springs.
Get in touch with us now if you have any questions, or hit up the store to get your hands on one!