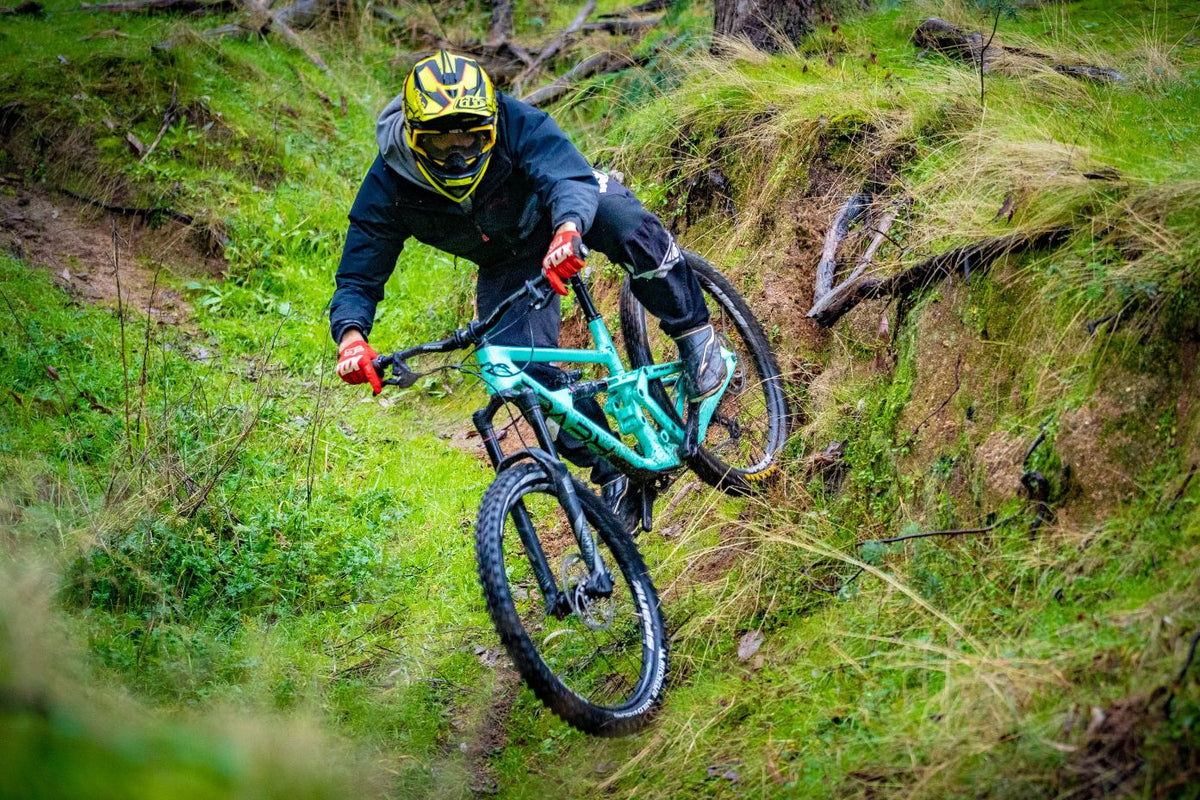 We are passionate riders here at Off Road Bikes Online (ORBO), and we wanted to share some of the stories from our customers and friends. James was one of the first Revel Bikes owners in Australia, so we had to interview him to get to know him and his awesome bike a little better.
Tell us about yourself
Hey, I'm James. I live in Melbourne Australia. I work as a cabinet maker and I spend most of my spare time with bikes, building them, riding them and using them as an excuse to get away for a weekend of riding or racing. I first started racing BMX when I was 9 then I raced my first downhill mountain bike race at 12 and have loved it ever since. I race at state and national races as much as I can. Whenever I have a free weekend I try to get to my mates property which is a great place for shuttles.
What off road riding do you do?
The off road that I do the most would be trail riding. I try to get out for a ride a couple of days a week. I have some good trail networks within a hour of my house that range from flat xc riding to half decent rides that are more enduro focused. My favourite type of riding would have to be downhill or anything on the rowdier side of things.
Why Revel Bikes?
I chose Revel Bikes because I like what the brand is about, having fun on your bike. I love racing but for me it always comes down to having fun and thats what the Revel Rail is all about. Most longer travel bikes are heading towards the big 29er enduro race bike but I still think that a 27.5 done right is the bike for me, a bike that is diverse, all day trail bike as well as enduro and thats what the rail is, a bike that can do it all really well. I haven't ever ridden a bike that can climb like a small trail bike but still feel at home doing runs on downhill race track or even playing around on a few ruts on a side of a hill until I rode the Revel Rail, and I can honestly say I'm loving it.
Tell us about your new mountain bike
I'm riding a medium rail with a Super Deluxe shock. It has a Rockshox Lyrik up front with 180mm of travel. Rolling on Spank Vibrocore wheels with Spank hubs. Cockpit follows with Spank bar and stem. KS LEV dropper with a WTB seat. Magura MT5 brakes and good old Shimano XT drive train. Can't go past XT for price and performance!

Maxxis High Roller rear tyre and Michelin Wild Enduro front tyre. It's definitely too much bike for the riding I do the most but with the CBF suspension platform it never feels that way and its always worth it when I take out for a trip doing shuttles or to a bike park.
Any exciting off road plans coming up?
No trips are 100% planned yet but I really want to try get to Queenstown in New Zealand next year. Can't think of a better place to go and ride and have a holiday at the same time. I would also like to try and get to Maydena in Tasmania next summer.

Apart from that keep try to ride as much as I can at the local trails plus a few trips away to my mates place for some DH shuttles whenever I can.
Thanks James, see you on the trails!
The same model James is riding can be seen here.