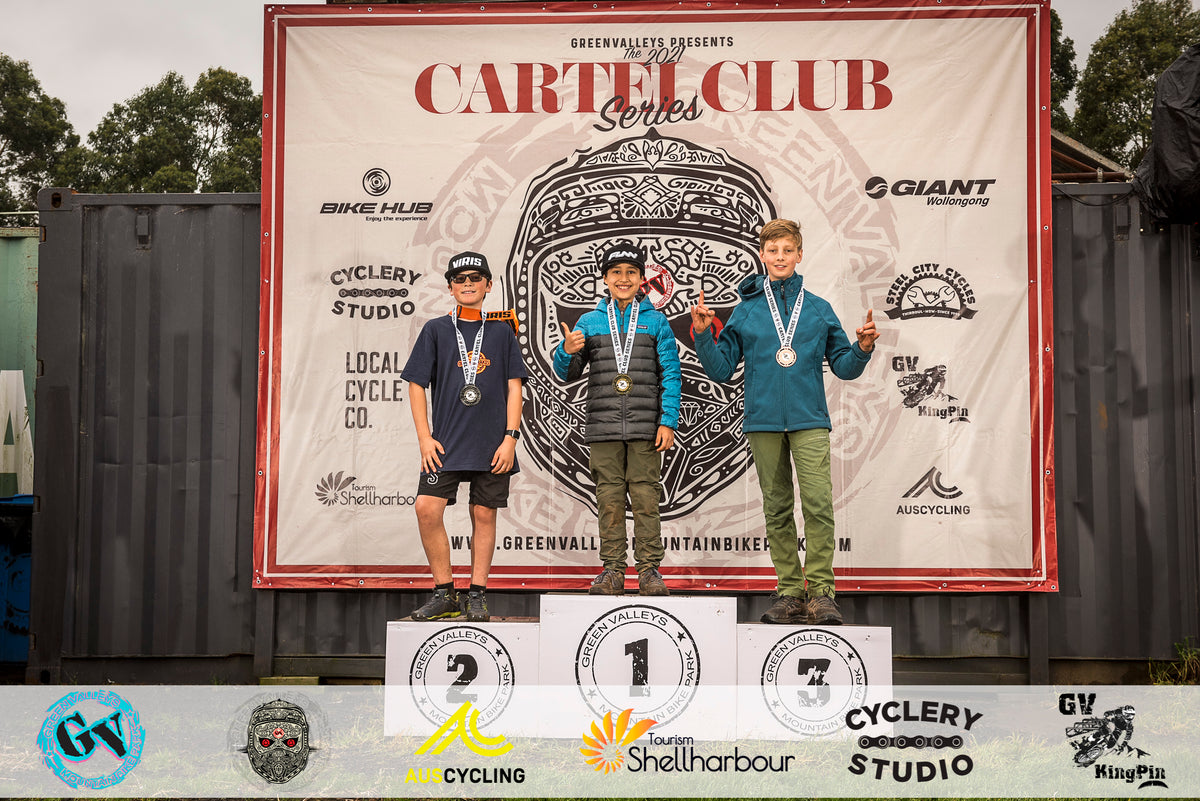 We are passionate riders here at ORBO, and we wanted to share some of the stories from our customers and friends. Oliver has built up an amazing Revel Rail that he is putting to good use! Read on to find out a little more.
Get in touch with us now if you have any questions or want to place an order, or read more here.
Tell Us About Yourself
I'm 11 years old and I live on the Illawarra escarpment down near Wollongong. My home is about 50 metres from the bottom of Bulli's downhill trails. All the tracks are hand built by locals and they're super fun. It's great having them so close, especially now, during the COVID lockdown. I ride almost every day with my dad and with our dog Buddy, and sometimes with my mum too. I love going fast on my bike, riding steeps and finding new lines, but I also really like music, playing the piano, reading (especially Harry Potter), climbing, hiking, and hanging out with my friends. I'm also looking forward to learning how to surf this summer and starting high school next year.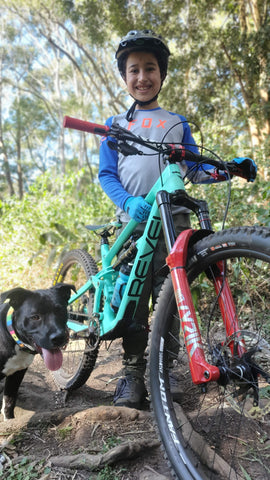 What off road riding do you do?
I began riding the local trails on a balance bike when I was three, and last year I started racing. I really enjoy competing and I've done pretty well so far. One of my first races was the NSW Gravity Enduro State Championships where I came third in under 13s. I also won the Thredbo Gravity Series Cannonball race in March. That was really exciting. My dream is to race in the Enduro World Series with a pro team, but I also just love being in the bush and having adventures. Sometimes I go on multi-day bikepacking trips with my parents. It's hard work, but I love camping and I don't mind long days on the bike.
Why Revel Cycles?
Dad and I looked at heaps of options before choosing the size small Revel Rail and I'm so glad we made the choice we did. It's super smooth and quiet on the trails and the mint-coloured frame combined with the red Lyrik gets so many comments, even from people who don't ride. It's a beautiful bike. It's efficient on the uphills, fun on flat terrain, and an absolute monster on steep and technical tracks, which is what we mostly have around Bulli and Wollongong. A few weeks ago I put down the fastest under-19 Strava time on the local DH track. I always feel like I have great control on the Rail, and I think that's partly what makes it so fast!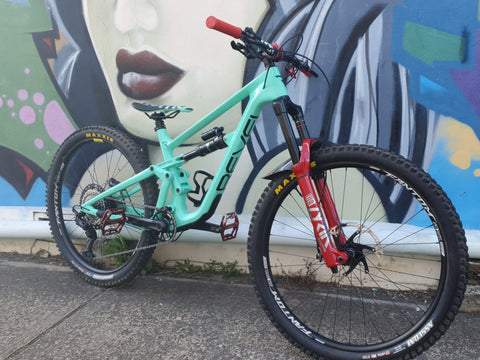 The bike still a bit too big for me - according to the size guide, at least - but the short seat tube means I can use a 120mm dropper, which I really like, and I think I'll be able to enjoy it for a few years. At some point, when I'm a bit bigger, we might try making it a mullet - though for now I love how it rides as a full 27.5 bike.
Another thing I really like about the brand is that Revel and ORBO both responded quickly to all my questions about the bike, and I can't imagine bigger companies taking the time to write to an 11-year-old kid in Australia. I reckon that's awesome. The Revel team clearly care about what they do. It shows in their bikes and in the way they treat people, and it makes me proud to ride one of their bikes.
Tell us about your mountain bike (past and future plans)
It's a bit hard making plans at the moment, but I'm hoping to do lots more racing next year, maybe even down in Tasmania, where the trails are awesome. I'll be in under 15s, so the competition will be much harder, but I'll still be aiming for as many podiums as possible. I'm learning new skills every day and riding hard trails with some very talented riders, so I'm confident that I'll keep doing my best, and even when I don't do well, I know I'll have fun.
Any exciting off road plans coming up
?
My mum is from a big city in Colombia called Medell??n. There's lots of amazing mountain biking there and I can't wait to return with my Revel Rail when the borders re-open. In fact, dad and I are talking about doing a three-or-four-month bikepacking trip, from Medell??n to Machu Picchu, when I'm about 15. He's going to put me in charge of all the map reading and logistics, so I can learn how to organise big adventures. For that trip I think some bikes from Revel's sister company, Why Cycles, would be perfect. Or maybe a couple of Revel Rangers. We'll see. For now, I just feel lucky being able to escape into the bush every day and have so much fun on the local trails.
Thanks for the info Oliver, we love watching your videos and pictures - keep it up! You can find him on insta @oliverball.zuleta - and we cant wait to hear more about that trip! Get in touch with us if you have any questions or want to order one.