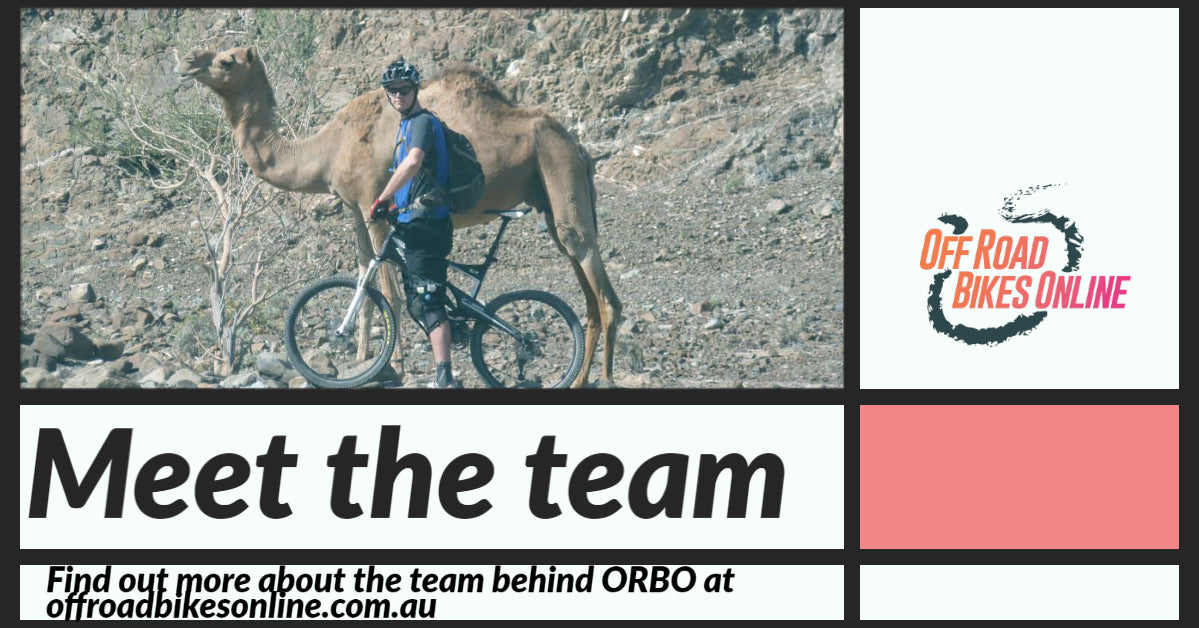 The team behind Off Road Bikes Online has a huge amount of experience in all things off road. To help you get to know us a little bit better, over the next couple of months we will provide a bit more detail on all of us, and Jason is kick starting it all off!
Hi there,
My name is Jason, I have been working in the bike industry in some capacity since I was 15 - so over half my life. Initially it was as a bike builder at the LBS, then I founded the mountain biking club at university, had a stint as a bike guide in the US for a summer, and have worked in retail and wholesale in Australia for some for the world's top brands for the last 10 years.


I spend my time outside of work riding and have done a lot of bucket list rides such as the Trans NZ, Moab, Doneville, Morzine and Les Gets, Derby and Chang Mai to name a few. There are not a lot of bikes that I have not ridden or broken and I am privileged to make my passion my career - something that very much continues with ORBO and Revel Bikes. Whatever you get from ORBO we have selected it and rate it otherwise we wouldn't sell it. The Spank Gravel and Controltech range are two favourites of mine - solving unique problems and being great value at the same time.
At ORBO, I work on most things - from testing and selecting brands and products, ordering and product management, to website management and customer service - you will probably be talking to me on the phone or email.
Should you have any questions or want to know anything else just email us!