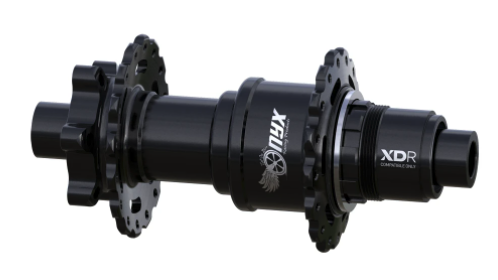 Onyx Racing Products hubs are pretty special. The quality and durability is absolutely top class, and the products are unique. For these reasons we are pumped to announce that Off Road Bikes Online (ORBO) is now bringing Onyx to Australia. Onyx brings better performance and experience off road - whether its mountain bike (MTB), gravel bike, BMX, cyclocross bike, bike packer or tourer.
Hubs have landed and are in store now! If we don't have what you need, please contact us and we can order them in for you.
And for those that dont know, Onyx racing hub have instant hub engagement. The patented dual sprag clutch mechanism provides instant clutch engagement during your power stroke and instant disengagement when coasting. The hub is totally silent before, during and after clutch engagement; a truly silent hub.
Riding on Onyx hub off road both improves your experience and performance. The benefits of instant hub engagement apply to mountain biking, gravel, bike packing, touring and cyclocross. The silence is perfect to hear the sound of the bush (or the roost!) when your out there on you own. And the durability and quality are exactly what you need when taking longer trips on the gravel bike or touring bike. Also perfect for your Revel Bike!
Check out the full range here.