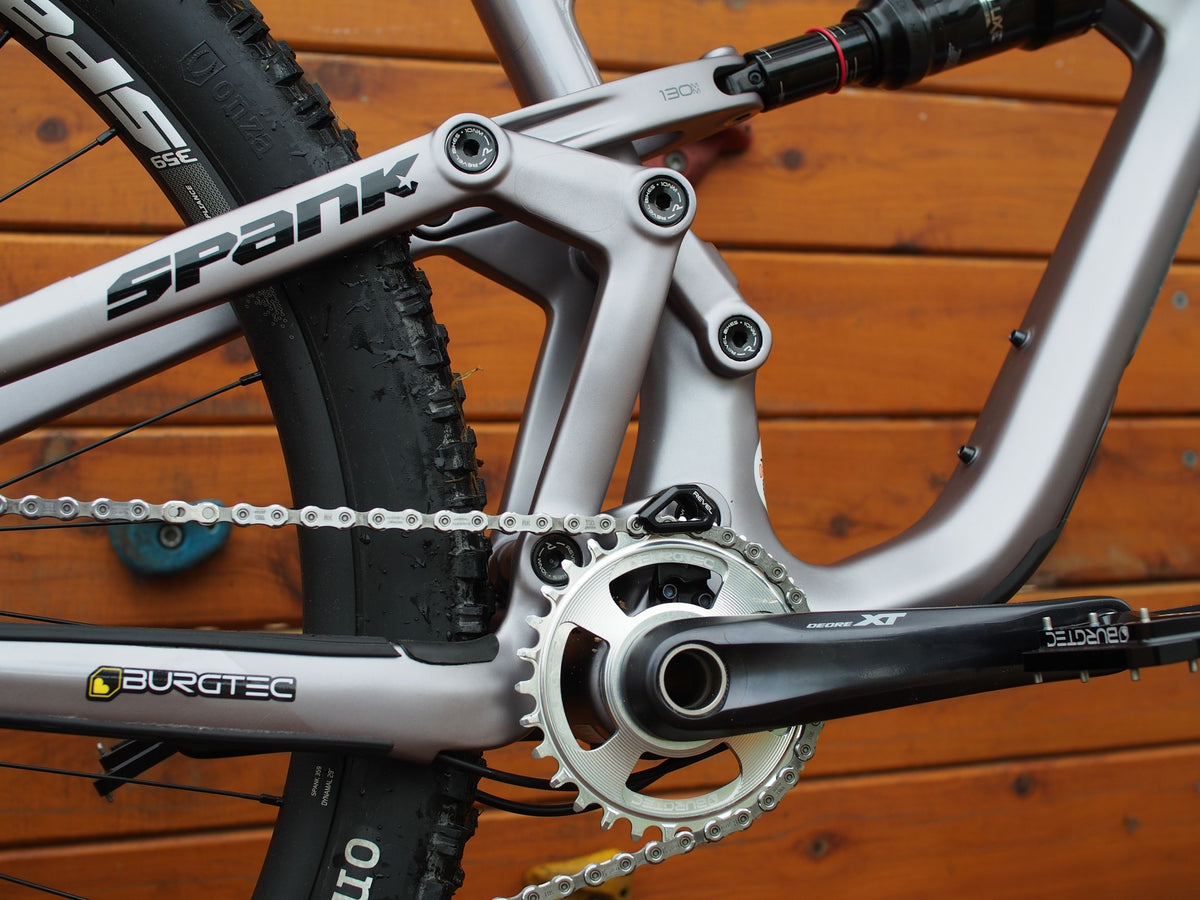 Got yourself a sweet new Revel Bike, and want to put a Shimano drivetrain on it?
The Revel Bikes Rail, Rascal and Ranger are designed around a 52mm chainline (SRAM BOOST standard) and are designed to work with SRAM drivetrains and selected Shimano drivetrains with no adjustment or adapters.
The frames are designed for a max chainring size of 32t. A 34t will technically fit, but lacks sufficient clearance for CEN standards and will void your warranty. A quick search on the Shimano site shows a min chainline option for XT 1x12 speed cranks of 52mm (FC-M8100-1). The tech document for Shimano XT cranks (which can be found through Shimano's retail site), calls for a single 2.5mm spacer on the right (drive) side between the bb shell and bb for 73mm bb shells.
Shimano makes 3 different spindle lengths on their cranks to achieve 3 different chainlines. For Revel Bikes they need the 52mm chainline with 172mm Q-factor for SLX and XT cranks or 168mm Q-Factor for XTR Cranks. This is the M8100 model. The crank will have this printed on it. This is the exact specification required:
M7100 (SLX), M8100 (XT), M9100 (XTR) - 52mm Chainline 168mm/172mm.
For Shimano drivetrains with an incorrect chainline (such as the common 55mm option), you may still be able to get a good fit. We have a tip to help based on our experience at ORBO. Firstly, follow Shimano's directions when installing the cranks and bottom bracket. Then to get the right fit for the chainline simply space the chainguide out 2.5mm and everything will fit perfectly.
Stock Shimano SLX and XT chainrings have a bolt which will have inadequate clearance to the frames. This is why we specify Burgtec chainrings - a direct mount chainring will not have the same bolts, and therefore will have no clearance issues.
Simples!
Get in touch with us now if you have any questions, or hit up the store to get your hands on one!
Get in touch with us if you have any questions.