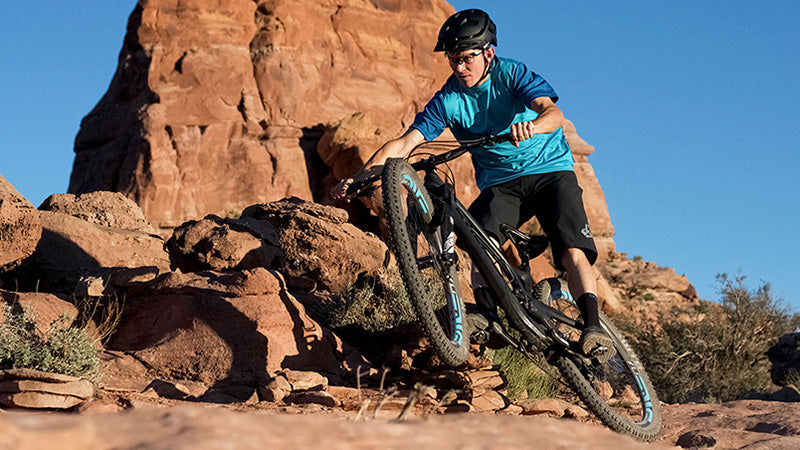 At ORBO we get questions about the Onyx Racing Hubs regularly, and we thought it might be helpful to list down what these hubs can do for your mountain bike, gravel bike, cyclocross or bikepacking bike in Australia.
Instant engagement. Onyx Racing hubs have near instant engagement. The benefits of this are much less time and movement in getting the power down - a real help in technical pedaling sections (common in all off roading - mountain bike, gravel and bikepacking). But lots of people want to understand what the impact instant engagement has on suspension action. This is where "softness" comes in.
Softness. There is a tiny, barely noticeable amount of rotation required to load the sprags in the clutch. Whilst its probably less than one degree of rotation before the sprags are fully loaded, the nature of camming devices and gradually loading the sprags means the -catch- of the freehub feels soft. There's no hard on/off stop like when a pawl freehub engages. At Off Road Bikes Online (ORBO) we love the soft, near-instant feeling when we begin to pedal. It makes our bike feel different and better than compared to using standard hubs. This softness also reduces the impact on suspension performance and we haven't noticed any impact on the suspension action on any bikes - from the reviews on the internet it seems most people feel the same.
Silence. The sprag clutch on the Onyx Racing hubs means when you coast, there is no sound - none! This is a real benefit when bike packing or gravel riding, but also adds a new dimension to mountain biking. You are left to hear the sound of the wind, trees, birds and of course the satisfying sound of tyres on dirt
Bearings. Onyx hubs use hybrid ceramic bearings throughout. Most cartridge bearing are steel. Ceramic bearings are much harder than steel, and they can be made rounder than steel bearings, and they therefore have lower rolling resistance.
Onyx hubs are designed to be easily serviced and adjusted by a mechanic - so the hubs can be passed from bike, to bike, to bike for decades! That way you can use them on your gravel bike today, and your mountain bike in 2030!
Check out the range of hubs here.