It's no secret that we love Revel Bikes here at ORBO, but some of you may not know that Revel has a sister company called Why Cycles - making first class Titanium frames and bikes for off road riding - from gravel to MTB.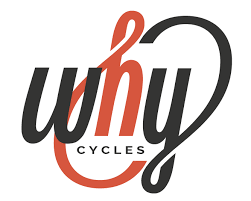 Why have an amazing range of bikes including the el Jefe which they describe as a combination of their current frame line up with it being lighter than the backcountry-focussed Wayfairer but less swoopy than the S7 trail hardtail. As a result, the el Jefe should be suitable for bikepacking, technical singletrack, and even the start line of an XC race. Our favourite? The R+ (drool!), the perfect gravel machine.
We can order any frames or completes in as a special order so if you are interested please contact us. Thanks!