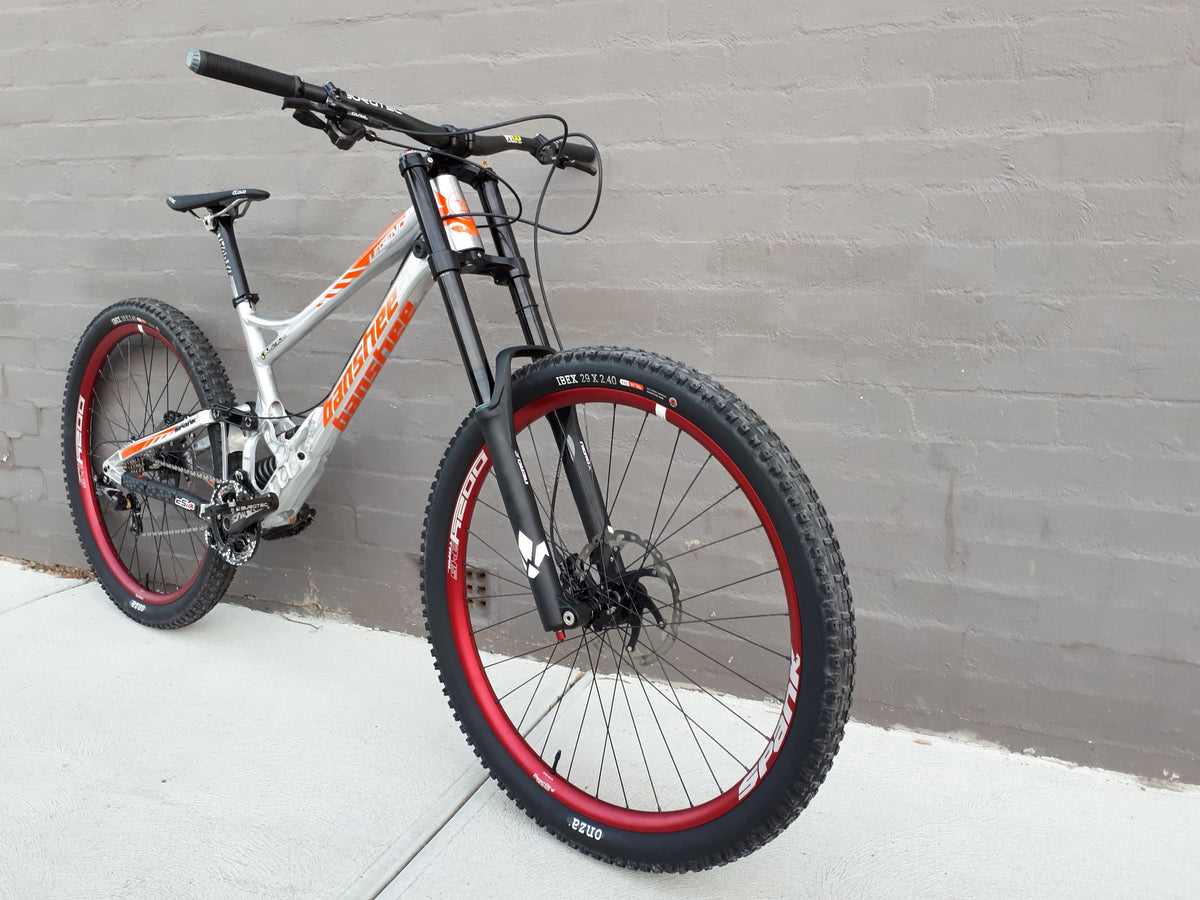 Formula may not be the first brand that springs to mind when thinking of mountain bike suspension and brakes, but at Off Road Bikes Online (ORBO) we have become big fans, and wanted to share some of our experiences after riding the equipment for several years. At ORBO we stock what we ride, and carefully select the range on the store.
Check out the full range of Formula on our store here. In addition to the forks and disc brakes, we also stock rotors, adapters, brake pads, and the awesome NEO POS and CTS systems.
First off, disc brakes. Formula brakes have been around for a long time, and the Cura was an all new design, even using mineral oil as a first for Formula. In the redesign, Formula have created an amazing brake that really performs overall, but there are a couple of real standout points.
Modulation - we think the Cura 4 brake in particular delivers class leading modulation, on the level with the SRAM Code. This is partially due to the dual piston construction in the caliper. Power comes on gradually, and in a linear fashion. The standard Cura is a little more on/ off than the 4, and is more similar to Shimano brakes.
Power - Both the Cura 4 and the Cura have massive amounts of power available on tap. In our experience they both match the class leader - Shimano Saint. We have been using them on our downhill bikes as well - and use rotor size to manage power. For reference we are running 180mm rotors on enduro and XC bikes, and occasionally a 203mm front. Downhill bikes are running 203mm rotors in general and occasionally 220mm rotors.
Value - just check out the price and make your own assessment. We think for class leading performance, the price is crazy - this is genuine entry level to mid range pricing. You can save yourself a small fortune and not sacrifice performance.
Reliability and maintenance - SRAM bleed kits will work with Formula brakes, and they are very easy to work on and bleed. So far with over three years of use on many brake sets, we haven't had any reliability issues at all, which is a great relief. Some of the Formula brakes in the past had issues after one year - the Cura looks like these problems are solved.
For suspension, we are focusing on the Formula Selva but also have experience with the Nero. The Selva is Formula's BOOST fork suitable for everything from trail to Enduro mountain biking.
Adjustment - Formula have allowed for all sorts of tinkering with their suspension. Firstly, travel is easily adjustable from 120 to 160mm travel on the standard Selva, with a longer travel model also available. The awesome NEO POS system allows you to change how your fork feels just by dropping them into the fork (NEO POS may also work with other forks). The Compression Tuning System (CTS) allow you to easily change the compression tune by changing the cartridge - and the difference is noticeable! And lastly, the dials for rebound and compression look good enough for a nice Italian espresso machine!
Feel - all this adjustment is only useful if the feel is great, and boy does it deliver. We still remember the first time we rode the fork - every rough section we rode we had to check if the front tyre was flat, the suspension was working that well. We think most of this is due to the Internal Floating Technology (IFT), which allows the piston to move freely even with side or torsional loading.
Looks - you can judge on that, but we love the looks of the fork, and the dials really are impressive.
If you are in the market for a fork or a set of disc brakes, we really believe Formula is worth checking out if you ride in Australia, New Zealand or Malaysia - as another benefit your bike will look even more unique!
Check out the full range of Formula on our store here. In addition to the forks and disc brakes, we also stock rotors, adapters, brake pads, and the awesome NEO POS and CTS systems.