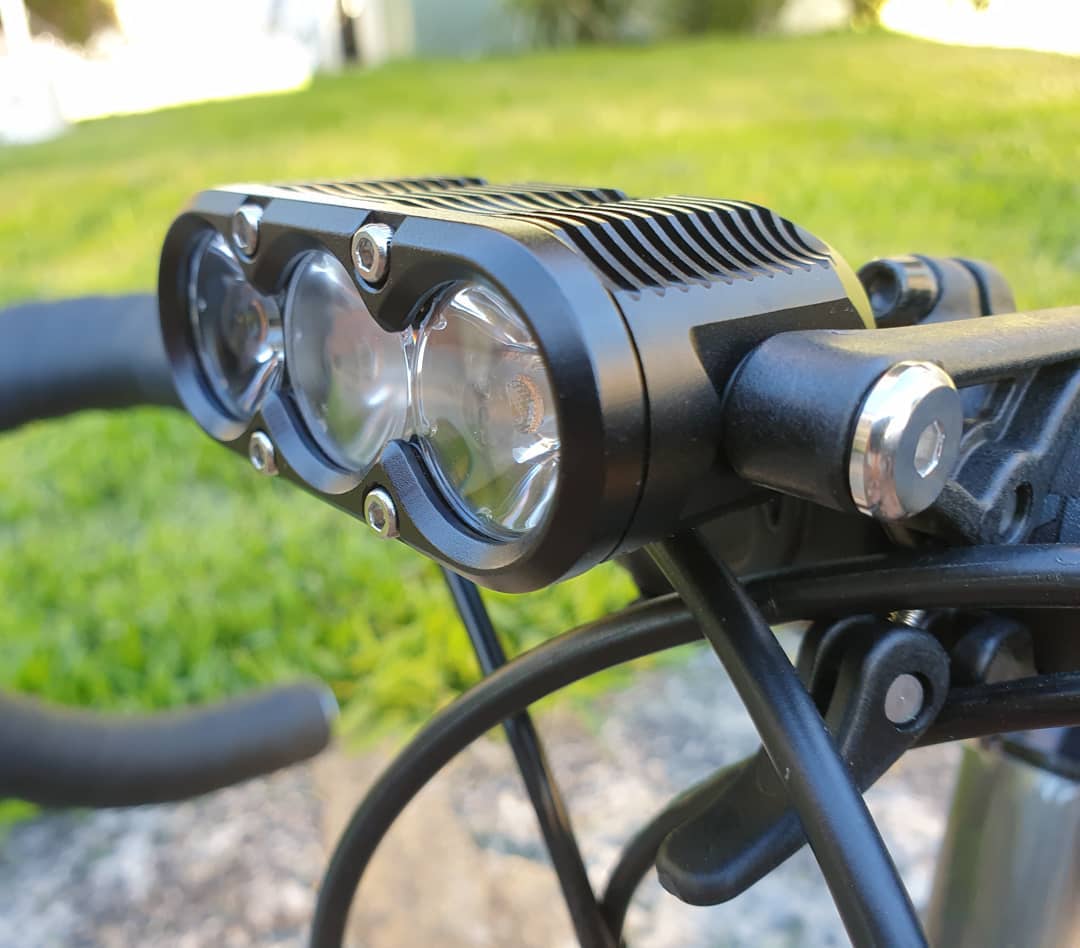 We have given some advice on how to choose night riding lights here, and we wanted to show you all what that advice looks like. Our setup below is pretty simple and what we use for 90% of our riding. We would only mix it up if we are doing technical enduro or downhill mountain biking - and that would see us change our helmet light to a Gloworm X2.
Bar - Gloworm XS lights. The handlebar mount is super simple, and elegant. Tool free attachment to the bar means easy adjustment and removal, but it holds even on the bumpiest trails. Battery is strapped to the top tube behind the head tube junction.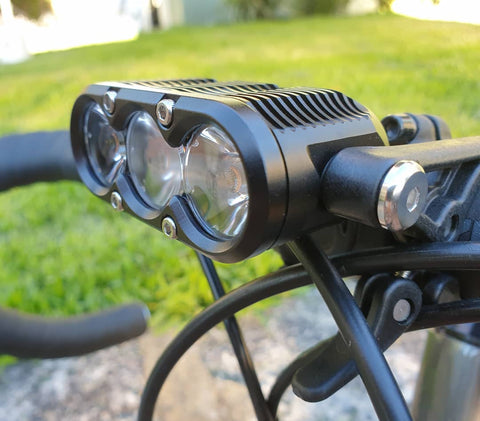 Helmet - Gloworm CX light. This has some serious output, and importantly is cable free. This helmet is not a dedicated night helmet, so the strap is used for the picture - this is easy to remove and doesn't leave anything on the helmet. We often also run a helmet with dedicated mounts, and as the Gloworm lights use GoPro mounts (included in the pack) its really easy to use one mount for video in the day and lighting at night. The CX light is also a light we pack for extended gravel or bikepacking trips, as its so handy.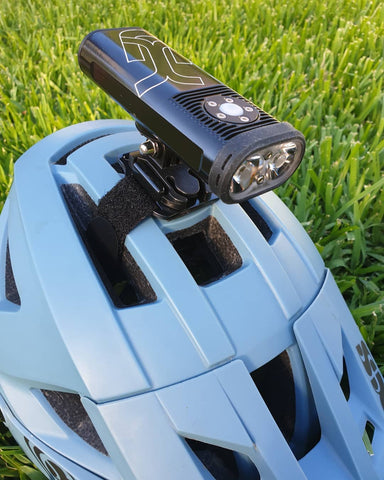 Let us know if you have any questions, or view the range here.