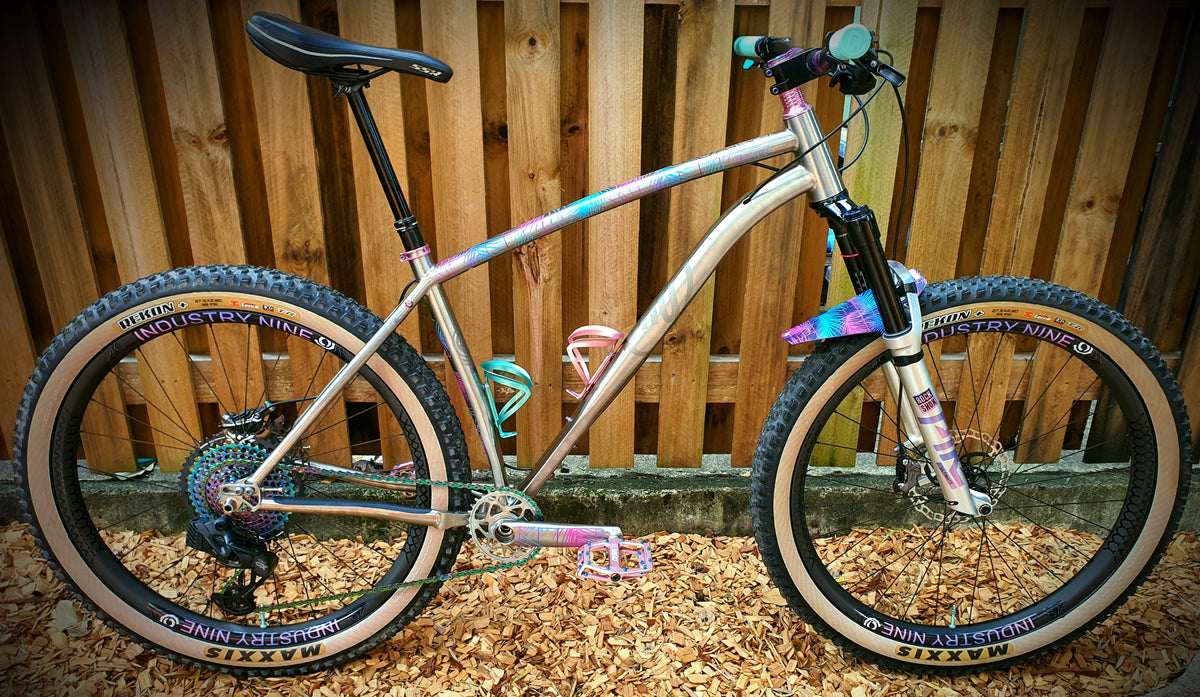 We are passionate riders here at ORBO, and we wanted to share some of the stories from our customers and friends. Samuel has built up a one of a kind Why Cycles S7, which are available through ORBO as a special order! Read on to find out a little more.
Get in touch with us now if you have any questions or want to place an order, or read more here.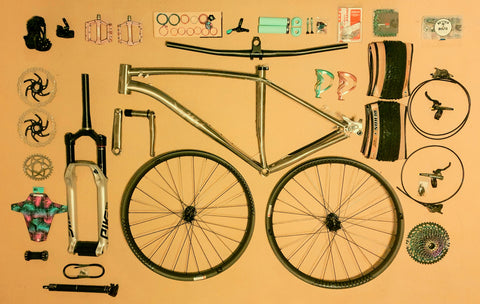 Tell us about yourself
I am 27 years old, I live in Brisbane and work in the transport industry. I have been riding bikes all my life, starting out as all kids do on a BMX bike. I was given my first entry level mountain bike (trek 3600) for my 15th birthday; however, my transition into -don't-look-at-the-price- mountain biking did not occur until I was 24 years old. Around this time I had just moved house and was living next to a forest with hundreds of mountain biking trails accessible from my doorstep. It did not take long before one bike became four. I truly am privileged to live where I do and have a partner that fully supports my hobby (the secret is to lie about the price).
What off road riding do you do
Despite the cost of my bike collection and the fact that I have just completed building my first bike, I probably still embody the phrase -all the gear and no idea-. I would certainly not class myself as a highly skilled rider. I just really enjoy the discipline and it keeps me active outside my sedentary job. I own a road bike and a commute bike, but I would say 90% of my riding is off-road. Single track. Fire roads. Really anything with dirt and surrounded by nature is what I enjoy.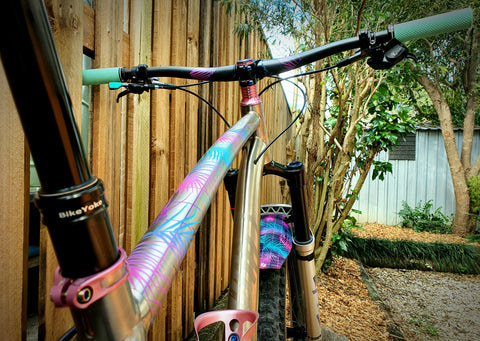 Why Why Cycles
Why indeed? Just look at the bike. I have had my eye on the Why S7 for about two years and was excited to learn ORBO had become Why's official Australian dealer. I know aesthetics should not be a priority, but it feels pretty rewarding to build a bike that is one of a kind. The S7 has mostly standard sizing's (bottom bracket width, integrated headset, boost spacing) which made shopping for compatible components less of a headache for a novice such as myself. Thanks to the sliding dropouts, the bike also has the ability to run 27.5 plus wheels and 29er wheels.
I have also been entertaining the idea of bikepacking and was keen to find a frame that would suffice. Most of my riding is on the trail, so for me a trail bike was priority, with the ability to bikepack second. The S7 was perfect for that job as it comes with all the rack mounts required for bikepacking, but is still capable of handling the trails on offer in Southeast Queensland. Titanium was also a selling point as it saves a little weight and will hopefully last a lifetime.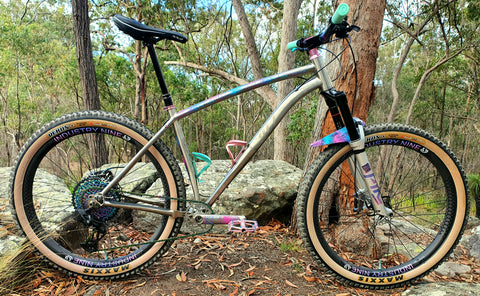 Tell us about your mountain bike
I have owned a few bikes now including a Scott Scale, Scott Spark, Scott Addict gravel bike and a Giant Trance. The current build on the S7 is by far the most exotic.
Components:
Fork - 29er Rockshox Pike Ultimate 140mm

Rims - Reynolds Black Label 407 with I9 Hydra hubs

Seatpost - Bikeyoke Revive 185mm

Drivetrain - XX1 with GX AXS Derailleur

Bar - We Are One Da Package

Cranks: Cane Creek EEwings

Chainring - Absolute Black 32 tooth oval

Brakes - Shimano XTR 4 piston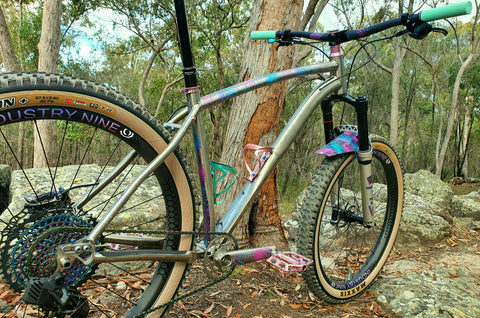 The bike is currently running 27.5 plus wheels with Maxxis Rekon tyres. I am a little late to the party, and this is my first bike with 27.5 wheels. I thought given the travel and smaller wheels the bike might be less efficient on the trails than my 29er Scott Spark and Scale; however, I beat my personal best on my 13km training loop on the S7's first ride. My favourite component of the build is the wheelset. These are the first high quality wheels I have ridden and what a difference it makes.
In the future, I would like to buy a Rockshox SID Ultimate fork and throw on some 29er hoops to test the XC ability of the S7.
Any adventures planned
Covid has obviously made far away destinations difficult to organise. So in the meantime I want to experiment with some overnight bikepacking trips. I will likely start with a few rides out to D'Aguilar National Park. D'Aguilar has multiple campgrounds and I would be able to ride there from my house.
I am also trying to build my fitness up to a point where I can complete the Brisbane Valley Rail Trail in one day. I plan to get driven out to Yarraman and ride back to my house. That way I will be riding down the range and not up. I have estimated the ride to be about 220km.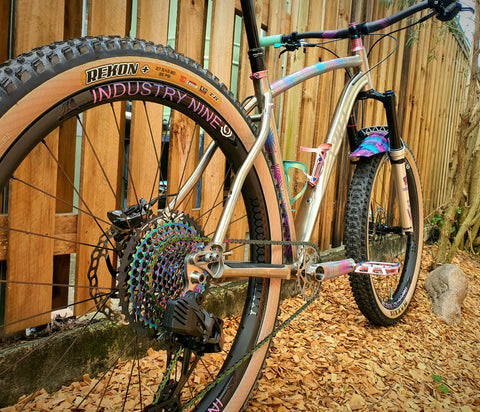 Thanks for the info Samuel, we absolutely love your S7 and are sure you will love it - just don't mention that price to the family! Get in touch with us if you have any questions or want to order one.