---
---
Warehouse Pickup - FREE
Pick up from our warehouse in Rydalmere, NSW - 2116.
Courier Standard - $60.00

Available to order!
We can even custom-build your dream bike.
Contact us for more info.
The Revel El Jefe is one of the most capable rides in the Revel lineup. Ready for damn near any ride you put in front of it, the El Jefe is fast, light, and mighty capable of long mountain missions while maintaining its playful abilities on all terrain. Confidently grab the Jefe for bike-packing, over technical singletrack or the start line of your next XC race. A straight top tube, room for 29×2.6" tires with lots of mud clearance, and sliding dropouts with 420-435mm chain stay adjustability allow you to build this up just how you like it. Load it up for adventure or keep it lightweight and fast.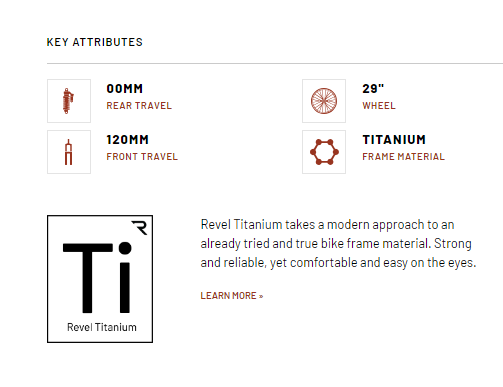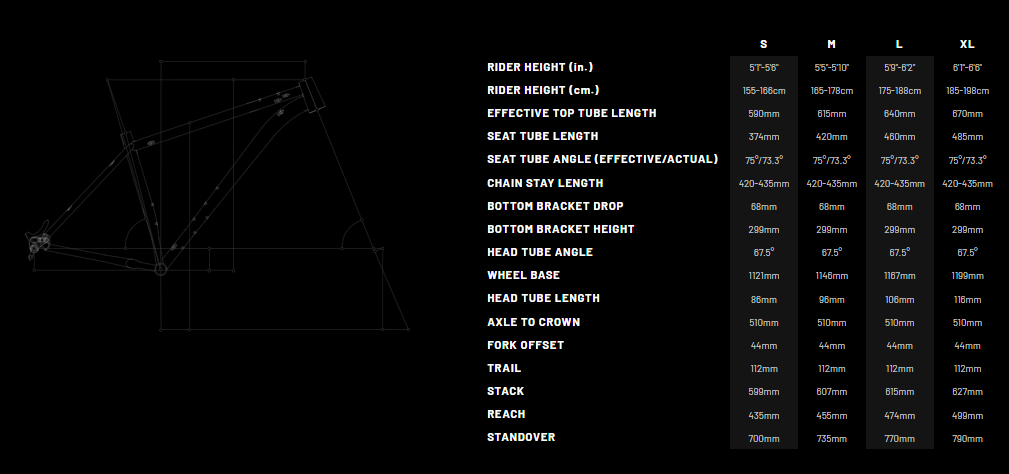 Build Specs
#
GX EAGLE
GX Eagle Transmission
SHIMANO XT
X01 EAGLE
X0 Eagle Transmission
XX Eagle Transmission
FRAME
Revel El Jefe 29" Hardtail
Revel El Jefe 29" Hardtail
Revel El Jefe 29" Hardtail
Revel El Jefe 29" Hardtail
Revel El Jefe 29" Hardtail
Revel El Jefe 29" Hardtail
FORK
RockShox SID Ultimate 120mm
RockShox SID Ultimate 120mm
Fox Float 34 Step Cast Factory Series Fit4 120mm
RockShox SID Ultimate 120mm
RockShox SID Ultimate 120mm
RockShox SID Ultimate 120mm
WHEELS
Industry Nine Trail S
Industry Nine Trail S
1/1 Hubs
(*upgrade available)
Industry Nine Trail S
1/1 Hubs
(*upgrade available)
Industry Nine Trail S
1/1 Hubs
(*upgrade available)
Industry Nine Trail S
1/1 Hubs
(*upgrade available)
Revel RW30 28H Rims
Industry Nine Hydra Hubs
HEADSET
Cane Creek 40-series
Cane Creek 40-series
Cane Creek 40-series
Cane Creek 40-series
Cane Creek 40-series
Cane Creek 40-series
TUBELESS
Stans No tubes Single shots x2
Stans No tubes Single shots x2
Stans No tubes Single shots x2
Stans No tubes Single shots x2
Stans No tubes Single shots x2
Stans No tubes Single shots x2
TIRES
Maxxis Dissector 29″ x 2.4″ EXO Front, Maxxis Rekon 29″ x 2.4″ EXO Rear
Maxxis Dissector 29″ x 2.4″ EXO Front, Maxxis Rekon 29″ x 2.4″ EXO Rear
Maxxis Dissector 29″ x 2.4″ EXO Front, Maxxis Rekon 29″ x 2.4″ EXO Rear
Maxxis Dissector 29″ x 2.4″ EXO Front, Maxxis Rekon 29″ x 2.4″ EXO Rear
Maxxis Dissector 29″ x 2.4″ EXO Front, Maxxis Rekon 29″ x 2.4″ EXO Rear
Maxxis Dissector 29″ x 2.4″ EXO Front, Maxxis Rekon 29″ x 2.4″ EXO Rear
BAR
RaceFace Aeffect R 35
780mm x 20mm Rise
RaceFace Aeffect R 35
780mm x 20mm Rise
RaceFace NEXT R 35
800mm x 20mm Rise
RaceFace NEXT R 35
800mm x 20mm Rise
RaceFace NEXT R 35
800mm x 20mm Rise
RaceFace NEXT R 35
800mm x 20mm Rise
STEM
RaceFace Aeffect R 35 x 40mm
RaceFace Aeffect R 35 x 40mm
RaceFace Turbine R 35 x 40mm
RaceFace Turbine R 35 x 40mm
RaceFace Turbine R 35 x 40mm
RaceFace Turbine R 35 x 40mm
POST
Crank Brothers Highline 7
SM (31.6mm x 125mm)
MD (31.6mm x 125mm)
LG (31.6mm x 150mm)
XL (31.6 x 170mm)
Crank Brothers Highline 7
SM (31.6mm x 125mm)
MD (31.6mm x 125mm)
LG (31.6mm x 150mm)
XL (31.6 x 170mm)
Crank Brothers Highline 7
SM (31.6mm x 125mm)
MD (31.6mm x 125mm)
LG (31.6mm x 150mm)
XL (31.6 x 170mm)
Crank Brothers Highline 7
SM (31.6mm x 125mm)
MD (31.6mm x 125mm)
LG (31.6mm x 150mm)
XL (31.6 x 170mm)
Crank Brothers Highline 7
SM (31.6mm x 125mm)
MD (31.6mm x 125mm)
LG (31.6mm x 150mm)
XL (31.6 x 170mm)
Rockshox Reverb AXS
SM (31.6mm x 125mm)
MD (31.6mm x 125mm)
LG (31.6mm x 150mm)
XL (31.6 x 170mm)
SADDLE
SDG Bel-Air Lux-Alloy
SDG Bel-Air Lux-Alloy
SDG Bel-Air Lux-Alloy
SDG Bel-Air Lux-Alloy
SDG Bel-Air Lux-Alloy
SDG Bel-Air Lux-Alloy
BRAKES
SRAM G2 R
SRAM Level Bronze Stealth
Shimano XT M8100 2-Piston
SRAM G2 RSC
SRAM Level Silver Stealth
SRAM Level Ultimate Stealth
ROTORS
SRAM Centerline 6-Bolt 180mm front / 160mm rear
SRAM Centerline 6-Bolt 180mm front / 160mm rear
Shimano Rotor XT RT86 6-Bolt 160mm front & rear
SRAM Centerline 6-Bolt 180mm front / 160mm rear
SRAM HS2 6-Bolt 180mm Front / 160mm Rear
SRAM HS2 6-Bolt 180mm Front / 160mm Rear
SHIFTER
SRAM GX Eagle
SRAM AXS Shifter Pod
Shimano XT M8100 12spd
SRAM X01 Eagle
SRAM AXS Shifter Pod Ultimate
SRAM AXS Shifter Pod Ultimate
REAR DERAILLEUR
SRAM GX Eagle
SRAM GX ET
Shimano XT M8100
SRAM X01 Eagle
SRAM X0 ET
SRAM XX ET
CHAIN
SRAM GX Eagle
SRAM GX ET T-Type
Shimano XT M8100 12spd
SRAM X01 Eagle
SRAM X0 ET T-Type
SRAM XX ET T-Type
CASSETTE
SRAM GX Eagle 10-52
SRAM GX ET T-Type
Shimano XT M8100 10-51 12spd
SRAM X01 Eagle 10-52
SRAM X0 ET T-Type
SRAM XX ET T-Type
CRANKSET
SRAM GX Eagle alloy DUB 170mm 32t
SRAM GX Eagle T-Type 170mm 32t
Shimano XT M8100 170mm 32t
Truvativ Stylo Carbon DUB 170mm 32t
SRAM X0 Eagle T-Type 170mm 32t
SRAM XX Eagle T-Type 170mm 32t
BOTTOM BRACKET
SRAM DUB BSA
SRAM DUB BSA Wide
Shimano XT MT800
SRAM DUB BSA
SRAM DUB BSA Wide
SRAM DUB BSA Wide
GRIPS
Lizard Skins Charger Evo Grip Black
Lizard Skins Charger Evo Grip Black
Lizard Skins Charger Evo Grip Black
Lizard Skins Charger Evo Grip Black
Lizard Skins Charger Evo Grip Black
Lizard Skins Charger Evo Grip Black
SEAT COLLAR
Revel 34.9mm Dia
Revel 34.9mm Dia
Revel 34.9mm Dia
Revel 34.9mm Dia
Revel 34.9mm Dia
Revel 34.9mm Dia
#
**Specifications subject to change without notice**
**Specifications subject to change without notice**
**Specifications subject to change without notice**
**Specifications subject to change without notice**
**Specifications subject to change without notice**
**Specifications subject to change without notice**
(80275268)
El Jefe Buyer

By:

Rodrigo Zamorab

on 11 August 2023

Again, thanks for your help. The communication has been great, I really appreciate it." Rodrigo Zamorab - El Jefe Buyer




(5)
Others Also Bought
More From This Category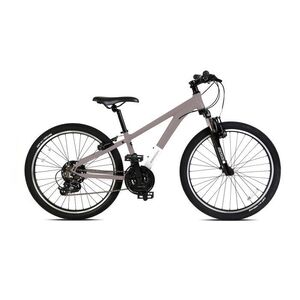 From $479.00
Selling Fast
SALE
RRP $639.95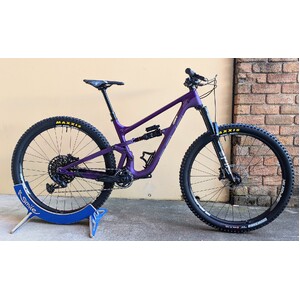 Revel Rascal LYB Purple Medium GX Build
$9,990.00
Revel Ranger V1 SRAM XO1 Build
$8,599.00