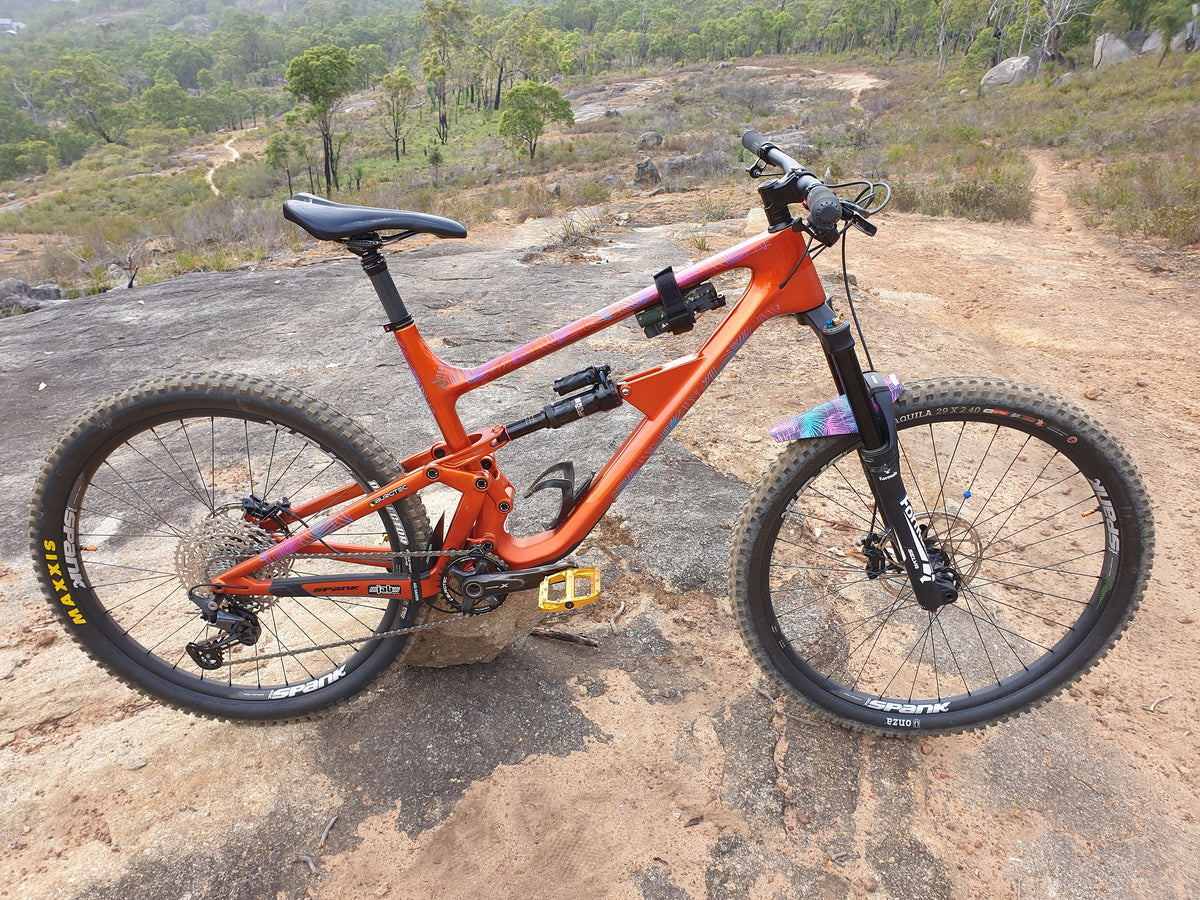 So what is the Revel Rail mullet bike actually like to ride? There was a lot of interest in our article on converting the Rail to a mullet mountain bike, and now that we have a few months riding the bike, we have a few riding impressions to share.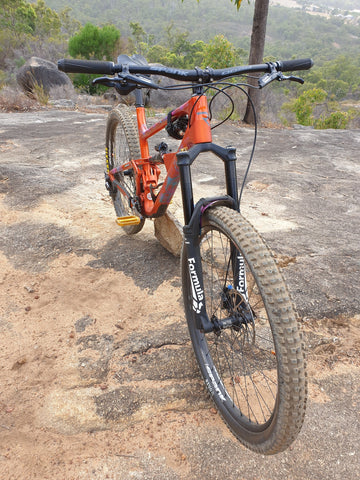 First things first - we never tried the fork in 160mm. The Formula Selva has a short axle to crown, and despite running a 29" fork with 170mm of travel, the ride characteristics felt just the same as the 27.5" Rockshox Lyrik. So we have left it at 170mm on the front, closely matching the 165mm rear end.
The most noticeable differences? Cornering, jumping and traction.
Traction - 29er wheels have slightly more traction than the smaller wheel sizes due to a greater contact patch on the ground, and it is noticeable on the Rail. The front grips a little better than before and it takes a fair bit more to break away than the rear.
Jumping - Hitting big jumps feels different to having balanced wheels front and rear. At first the rear kept dropping straight after the lip - as they were familiar jumps we were confident it was the wheel size doing it. We eased off a couple of clicks of rebound damping to speed it up and that fixed it.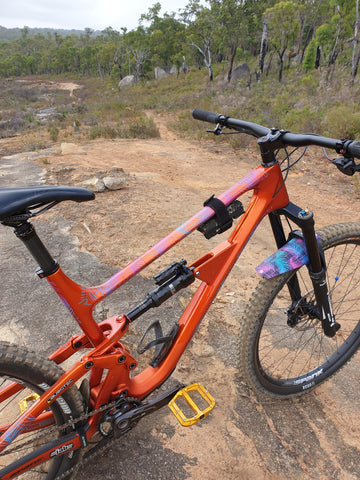 Cornering - We definitely noticed the difference in turning circles between the two different wheel sizes - the feeling is very subtle but we found ourselves adapting our position slightly through the corners.
And what about climbing and BB height? We haven't noticed climbing performance change at all, and the Rail still has that nice low BB feeling (like you're in the bike). It is nice to know that if we want, we can drop the fork travel by 10mm and get back to the original geometry if we want.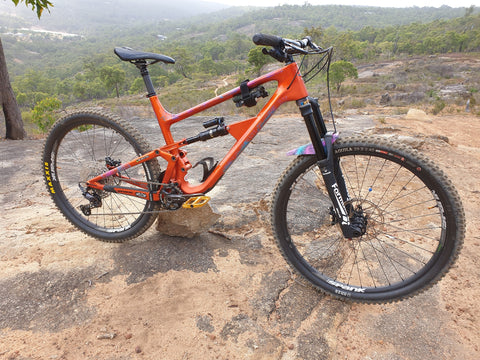 Final thoughts? We will keep the bike set up as it is - with the Selva there is no noticeable compromise to the bikes stock performance, and the front wheel traction is a noticeable benefit. Cornering requires a slight body position change, which is a real adjustment anyone looking to mullet their bike will have to take.
Get in touch with us now if you have any questions, or hit up the store to get your hands on one. We can build fully custom completes - send us an email or message. Frames and components are in stock now!
Also as a reminder, we have demo bikes in selected areas so you can go for a short ride to see what they are like free of charge, and rental bikes for those that want to get a better feel for them over a fortnight or longer. The cost of rental is taken off the price of a new bike or frame.